---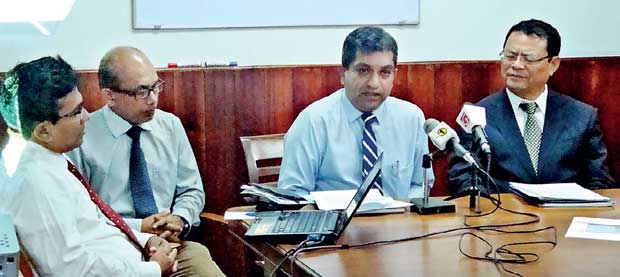 The Employers' Federation of Ceylon (EFC) launched its Employers' National Network of Youth Initiatives (ENNYI) at the EFC premises, recently.

The main objective of the ENNYI is to provide a window for undergraduates into the real world of work through internships offered by the EFC's member companies. These include leading corporates in the country as well as multi-national companies.

Speaking on the importance of ENNYI, Director General/CEO, Employers' Federation of Ceylon, Kanishka Weerasinghe said: "Through ENNYI we hope to provide a common platform for undergraduates as well as newly graduated students to link up with employers, with the objective exposing them to the realities in world of work.

In the case of undergraduates, we will be linking up with our state universities and other training institutes to provide them with 'internships'. New graduates will have the opportunity to apply for 'apprenticeships / training' that could lead to job placements."

Making his observations about this venture of national importance, Director for Sri Lanka and the Maldives, International Labour Organisation, Donglin Li said that productive and well-structured internships are recognized and promoted by the ILO as an instrument to increase youth productivity and employability together with facilitating school to work transition.

The Country Director further asserted that such schemes will assist undergraduates to gain an 'insider's view' and understand work place environment along with exposure, available career paths and networking opportunities. The lack of exposure prevents the majority of local graduates in adapting to the world of work, observed Dr. Chandana Aluthge, Senior Lecturer in Economics, Department of Economics, University of Colombo.

Dr.Aluthge who is the Coordinator, Banking and Finance Stream and the Co-Coordinator for economics special students of the ENNYI pointed out that as means of bridging this gap and giving a head start for the undergraduates, many national universities of ours are now exposing their students to the real world of work before graduation.

"The ENNYI initiated by the EFC is therefore timely and visionary. This programme will assist the university system enormously and as a national university stakeholder, I applaud this venture."