---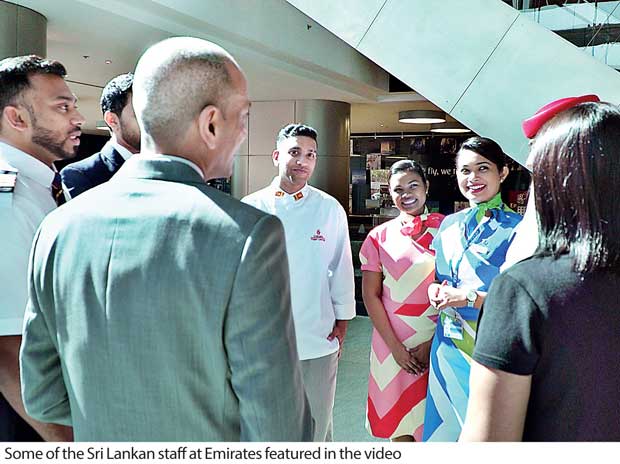 Sri Lankan employees at the Emirates Group came together to offer their compatriots greetings and share their thoughts on Sri Lanka's 70th anniversary of independence.

Their heart-warming one minute video, titled 'Celebrating Sri Lanka's Independence Day' where they share their national pride and poignant memories of home, can be viewed on Emirates' YouTube page. The Sri Lankans featured in the video represent several Emirates Group departments including airport services, flight catering, corporate communications marketing and brand, engineering and dnata.

"Dubai is a second home to thousands of Sri Lankans. Emirates Group currently employs more than 1,350 Sri Lankans who are an important segment of our truly multinational employee base, contributing to the success of our company in their diverse roles. Emirates' ties with Sri Lanka span over three decades, and we are proud to contribute to Sri Lanka's continued economic development through the provision of air transport links that facilitate tourism and trade, and supporting thousands of jobs directly and indirectly throughout the aviation and tourism supply chain," said Emirates Commercial Operations (West Asia and Indian Ocean) Senior Vice President Ahmed Khoory.

Emirates' relationship with Sri Lanka dates back to the launch of the airline, with Colombo becoming the fourth destination on its network, which today numbers 155 destinations. Emirates commenced operations to Sri Lanka in April 1986 and now operates a total of 35 flights a week from Colombo, 28 flights westward to Male and Dubai and seven eastward to Singapore.