---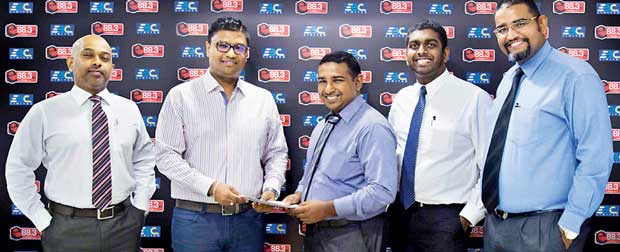 'Tree of the Year Sri Lanka' is an exciting new awareness campaign organised by The Carbon Consulting Company, Sri Lanka's leading sustainability consulting firm.

The campaign ties into a contest which is open to all schools in Sri Lanka, and attempts to recognise, record and encourage the preservation of ecological landmarks that are especially important in the hearts and minds of local communities.

To create greater awareness in this regard, The Carbon Consulting Company has partnered with EAP Broadcasting Company (EBC) who will act as the official media partner for this event.

Entries for 'Tree of the Year Sri Lanka' will be accepted from student clubs, organisations, teams and associations, who will enter on behalf of their school. All entries must submit an A4 colour photo of a tree, which is located in the same district as the participating school, and has a story that clearly states why this tree holds a special place in the hearts and minds of that particular school or community within the region. Over Rs. 365,000 worth of prizes will be distributed among three categories, namely the best tree, best creative story and best photograph, with the awards being given out to the school, student body and the individual photographer, respectively, responsible for the winning entries. Entries for the competition close on March 14, 2016.

Commenting, Sanith De S. Wijeyeratne, CEO of The Carbon Consulting Company, said, "'Tree of the Year' is privileged to have EBC as a media partner. We need more corporate entities to step up to the challenge of inculcating environmental values in today's citizens and especially in our children who are tomorrow's citizens. EBC has shown its commitment towards promoting the ideals and values of the 'Tree of the Year' competition and is working towards taking our message on to a cross section of the country's people. We are grateful to have such a dedicated media partner on board."

Adding to this, Chalaka Gajabahu, COO of EBC Radio, said, "EBC is committed to improving the life of citizens through CSR initiatives like 'Tree of the Year', which will no doubt create greater appreciation of nature amongst young people. It goes beyond informing and educating our loyal audience as we provide them with frequent news updates as part of our commitment to public service. EBC is always happy to help such noble causes, especially when it will provide a better future for us and our children. We look forward to taking part in more of this type of community-awareness projects in the future."

For more information on this unique initiative, please go to www.treeoftheyear.net or visit the 'Tree of the Year - Sri Lanka' official Facebook page.