---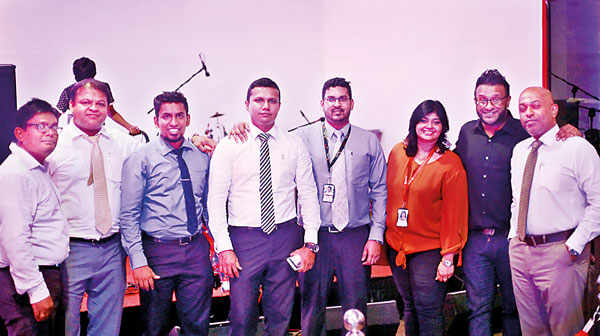 E FM at Google I/O Extended 2016 Sri Lanka
Sri Lanka's Lifestyle station E FM recently hosted its popular 'Local Spin' programme live from the Google I/O Extended 2016 Sri Lanka event, recently, at the Sri Lanka Exhibition and Convention Centre (SLECC).

The Local Spin hosted by Damian also featured well-known musicians including The Slipping Chairs, Sheyana Wijesinghe and Sheranga with Brown Sugar, playing live at the event.

Google I/O Extended is an annual event that serves as a global extension of Google I/O, Google's now famous annual developers showcase where new products, developments and technology are very often unveiled. Google I/O is today live-streamed to over 500 "Extended" events worldwide.

Highlighting the Colombo meet-up in his conference opening keynote, Google CEO Sundar Pichai noted that the Google I/O Extended 2016 Sri Lanka event was the largest gathering outside of the USA, with around 2,000 people in attendance.

Commenting further, EBC Radio COO Chalaka Gajabahu said, "We are excited to partner with an event as global in scope as Google I/O Extended, especially considering the importance of the 2016 conference where Google unveiled its new Daydream Mobile Virtual Reality platform. Check out Sundar's full keynote currently available on YouTube for more exciting revelations from this year's Google I/O and stay tuned to E FM for more fantastic developments from us as well."