---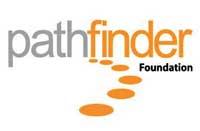 Today, the world over, airports, ports, roads, power plants, railways, etc. are being operated by the private sector and/or through public-private partnerships.

Sri Lankans, when they travel abroad, do not think twice when they fly on privately-owned airlines, land in privately-operated airports, travel on privately-operated toll roads or get their electricity from privately-generated power facilities.

However, over the 70 years since independence, Sri Lanka's leaders have neither had the courage, nor our private sector leaders the vision or drive, to emulate this global phenomenon locally. Vested interests ranging from parochial politicians, trade unions, oligarchs and other rent seekers have protected their benefits by providing suboptimal services to the public.

In 2015, with the election of the 'Yahapalanaya' government, the Pathfinder Foundation put out a table of underutilised government assets that we felt should be sold to private investors or be opened to private-public partnerships in order to both raise revenue for the government and more importantly, to kick-start a moribund economy.

Since, neither the then government nor the private sector took notice of these recommendations, the Pathfinder Foundation is once again presenting this table, entitled 'Broadbasing SOEs: Increasing Efficiency, Reducing Debt and Generating Revenue', in the hope that the new government would consider this proposal when formulating policy and that the private sector would include these proposals in their lobbying initiatives.

Update
Based on the currently available data, there are 422 state-owned enterprises (SOEs) in Sri Lanka, contributing to 13 percent of GDP. The exact number of SOEs is however open to question for different reasons, including the legal definition. Out of this number, 54 have been classified as strategic state-owned business enterprises (SOBEs). The total asset base of these SOBEs amounted to Rs.7.6 trillion by end-2017, which was 57 percent of GDP.

The aggregate net profit of all SOBEs amounted to be a loss of Rs.27 billion, in 2018. There were 17 SOBEs, which made Rs.158 billion aggregate losses, which outnumbered the aggregate profits of others. The profits were reported mainly by the state-owned banks and non-bank financial institutions as well as trust funds.

The biggest losses were reported by Ceylon Petroleum Corporation (Rs.104 billion), the Ceylon Electricity Board (Rs.30 billion) and the SriLankan Airlines (Rs.17 billion). The government has also collected Rs.37 billion as income from levy and Rs.4.6 billion as dividends from the SOBEs.
(This is an article of Pathfinder Foundation's Economic Disruptors series)