---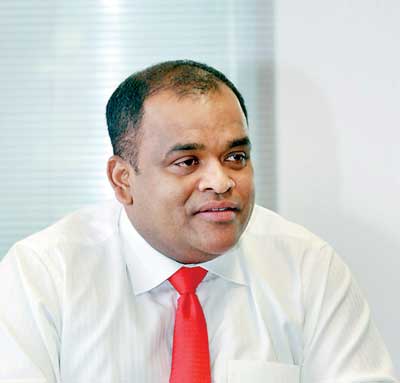 Yesterday marked high net worth investor Dhammika Perera's entry into the country's private hospital sphere with the acquisition of 24 percent stake in the leading family-controlled Nawaloka Hospitals PLC, in a deal worth over Rs.1.2 billion.

The sellers of the shares were high net worth investor and the third largest shareholder of Nawaloka Hospitals Dr.T.Senthilverl and state-owned National Savings Bank (NSB).
Perera bought the shares through three crossings—192, 008, 380 shares, 96,100,093 shares and 17,789, 400 shares—paying Rs.4 per share.

As at December 31, 2015, Dr. Senthilverl held 309.5 million shares of Nawaloka Hospitals and NSB held the identical number of shares that crossed yesterday.
A filing to the Colombo Stock Exchange said Dr. Senthilverl disposed 192, 008, 380 Nawaloka Hospitals shares—identical to the first crossing—representing to 13.6 percent of the issued shares of the company to Dhammika Perera for Rs.4 per share.

Market sources said the second crossing of 96,100,093 shares was also disposed by Dr.Senthilverl.
On February 23, 2016, Dr.Sethilverl as a director of Nawaloka Hospitals had also disclosed a sale of Rs.20 million Nawaloka Hospitals shares at Rs.3.80 per share.
Meanwhile, the state-run private sector pensions fund, Employees' Provident Fund (EPF) is also believed have divested its holding in Nawaloka Hospitals in full or partly to Perera.
As at December 31, 2015, EPF held 24.7 million shares or 1.76 percent of Nawaloka Hospitals.
Nawaloka Hospitals has 1.4 billion shares in issue.

Jayantha Dharmadasa and Nawaloka Constructions Company Limited collectively held 64 percent of the issued shares of Nawaloka Hospitals as at December 31, 2015.
According to market analysts, this marks Perera's entry to the hospital sector and he may actively try to consolidate his position in the sector going forward.

Perera has an impressive share portfolio under his belt ranging from diversified holdings to ceramic ware to hotels to finance companies and banks.
Perera was not available for comments.