---
Says container tracing system is completed
Container scanning system before end-August
By Zahara Zuhair
In its endeavour to becoming a paperless institution, Customs Director General Chulananda Perera said Sri Lanka Customs would be looking to have more technological advancements during this year.
"In terms of technology development, the concept of container tracing system is already done. The container scanning system will start before end of August and our target is to finish it end of this year. Any delay of it is because of legal matters and we have to sort them out," he said.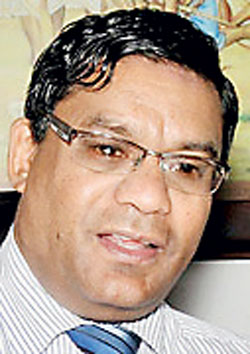 "I'm confident, with the support of the World Bank, the National Single Window and National Information Portal will start before end of this year. We will be improving the monitoring system as well," he added.
Last week, the Sri Lanka Customs launched a fully-fledged online payment platform in partnership with the Central Bank to facilitate real-time payments for the Customs, which opened to up to both state and private banks in the country.
"The digital signature system also we started this year," Perera said.
However, to fully utilize these technological advancements and for authorities to accept e-documents and e-signatures, Sri Lanka has to amend and modernize some of the existing regulations, including the Customs Ordinance. Chulananda Perera
"During the past few months, we have been focusing on structural adjustments. So far 90 percent of legal amendments have been done. We are hoping to finalize this by end of this month and present it to the ministry," he said.