---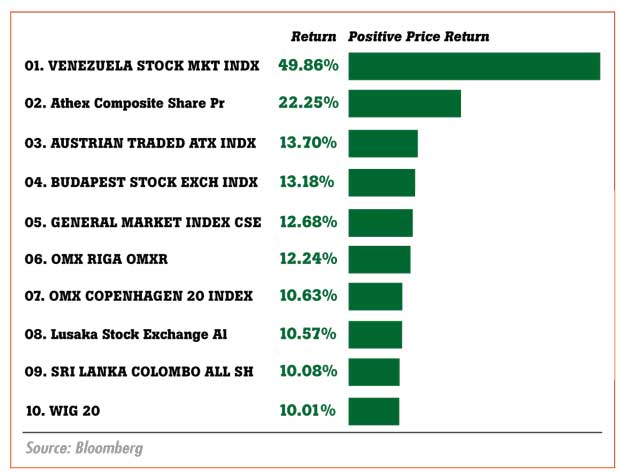 The Colombo Stock Exchange has been ranked 9th among the 10 best performing equity markets in the world for the month of April, Bloomberg statistics show.
Significant foreign buying interest which started to flow in boosted the Colombo bourse in April and the trend still continues as year-to-date net foreign buying now stands at Rs.18 billion.
The indices too have reacted positively after two years of losses in 2015 and 2016. Stock market indices are one of the main gauges to measure the health of an economy. But in Sri Lanka, the share market is not fully reflective of the entire economy as only 296 companies are listed and the market amounts to less than 30 percent of the gross domestic product.
In Singapore the stock market capitalization stands above 220 percent of GDP while in India, this is over 70 percent.