---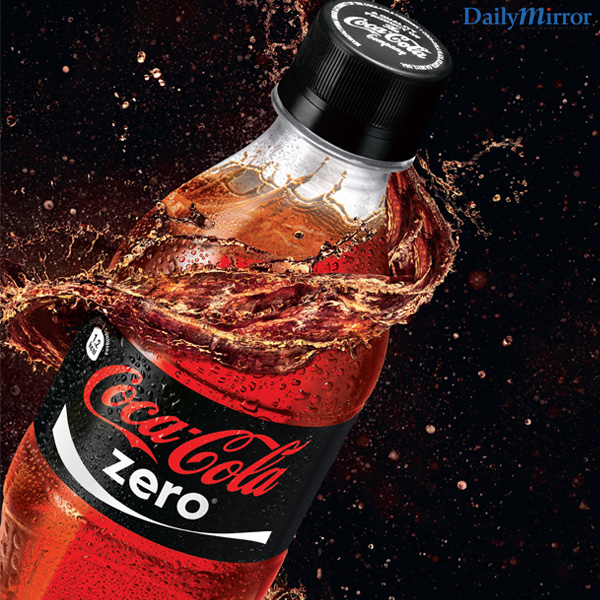 Coca-Cola in Sri Lanka has launched the globally acclaimed product Coca-Cola Zero – a variant of Coca-Cola, already available in more than 150 countries - in our Island nation.
The launch adds to the suite of beverage options that are currently available to The Coca-Cola Company's consumers in Sri Lanka including Lion Soda, Lion Ginger Beer, Fanta Cream Soda, Fanta Portello, Fanta Orange, Coca-Cola, Coca-Cola Light and Sprite.
Coca-Cola Zero offers the same great taste of Coca-Cola and is sugar free. Coca-Cola Zero uses globally approved sweeteners instead of sugar and therefore only has 0.3 Kcal per 100 ml of serving. It is widely acclaimed and is one of the most successful products launched by The Coca-Cola Company. Coca-Cola Zero is one of those brands that became a USD 1 billion brand in revenue terms, in the shortest length of time.
Coca-Cola Zero is first being rolled out in key towns of Sri Lanka and will be available at grocery stores, large format retail stores and key accounts of Coca-Cola.
Speaking about the launch Mayank Arora, Managing Director of Coca-Cola Beverages Sri Lanka Ltd, the bottling arm of The Coca-Cola Company in Sri Lanka, said "We value the relationship and the faith that Sri Lankan consumers have been reposing in us for over five decades. We are confident that Coca-Cola Zero gives them yet another reason to strengthen the bond. We know that consumers love the taste of Coca-Cola. We also know that some may want to reduce their sugar intake coming from beverages. "That is why we are excited to bring Coca-Cola Zero, which provides the same great taste of classic Coca-Cola, but sugar free. Coca-Cola Zero has become the first choice of consumers in many markets where it has been introduced. Coca-Cola Zero, manufactured in Sri Lanka, will initially be available in a 400 ml pack priced at Rs. 70 and will be rolled out across the nation in a phased manner."
According to Sonu Grover, Managing Director, Coca-Cola Sri Lanka Pvt. Ltd, "As the consumer choices are constantly evolving, it is important for us to add new offerings to our portfolio as we nurture the existing brands. With this launch, we have now made available, three variants of Coca-Cola to consumers in Sri Lanka - Coca-Cola, Coca-Cola Light and now
Coca-Cola Zero. We are excited about the new launch and we look forward to providing more choices to consumers as we go forward".
When Coca-Cola Zero first debuted globally in June 2005, it became The Coca-Cola Company's most successful new product launch since Diet Coke in 1982.
The origins of Coca-Cola Zero can be traced back to the late 1990s, when the search for a next-generation, no-calorie Coca-Cola began. Coke Zero would eventually offer the best of both worlds. In 2007, AOL named Coke Zero the second-hottest product of the year, behind the iPhone, and the brand is currently sold in 159 countries.