---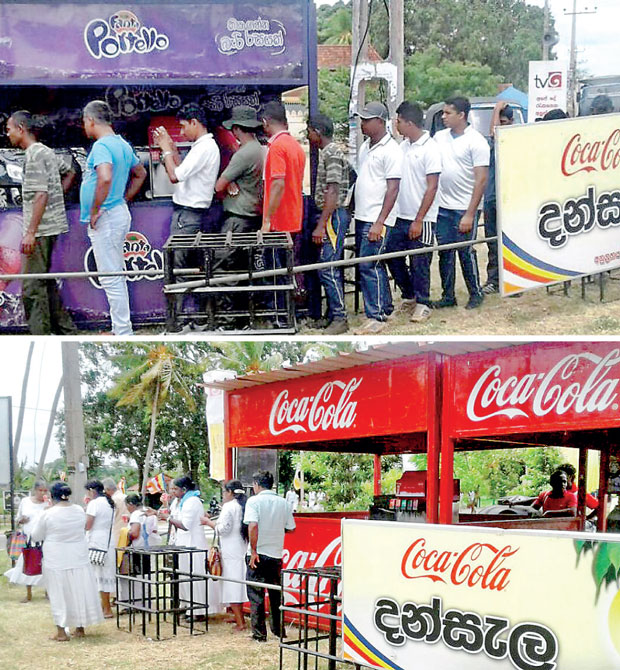 Coca-Cola Beverages Sri Lanka Ltd continued its proud tradition of refreshing pilgrims on their annual Poson Poya pilgrimage to the ancient capital of Anuradhapura.
Coca-Cola set up kiosks, this year too, to serve several thousand pilgrims with a wide selection of refreshing beverages to help stay refreshed, beat the heat and in the hope of reinvigorating the pilgrims to continue on in their holy pilgrimage.
Poson Poya is one of the most sacred events in the Buddhist calendar and the holy city attracts thousands of pilgrims who gather at the city's holy sites to mark the occasion.