---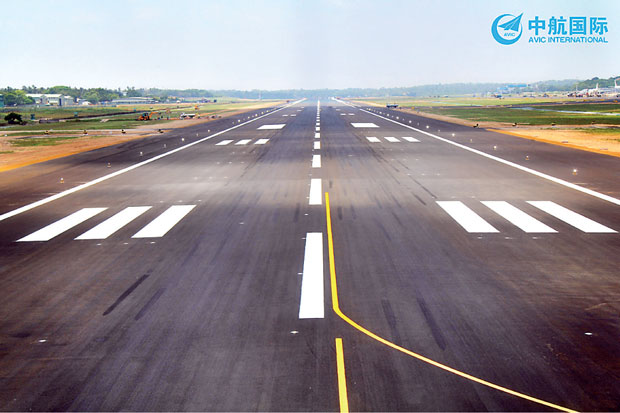 Bandaranaike International Airport (BIA) runway witnessed its brand new outlook since its establishment thirty years ago.

The runway overlay works were completed successfully ahead of schedule by China National Aero-Technology International Engineering Corporation (CATIC-ENG).

While on schedule, the runway overlay works was completed within 90 days till 6 April 2017.
Arranged to celebrate the BIA's resurfaced and upgraded runway, the special one-off A380 flight operated as EK654 from Dubai, replacing the B777 aircraft usually deployed by Emirates on flights to Sri Lanka.

Transport and Aviation Minister Nimal Siripala de Silva said the arrival of the aircraft marked a great occasion for Sri Lanka as it entered a new era of air connectivity. Ahmed Khoory of Emirates said that for BIA, this event signals that it is 'A380 ready'. There wasa lot of criticism when BIA's runway was resurfaced and doubts about whether it could handle A380s. The successful landing of Emirates A380 aircraft at BIA had dismissed the doubts and smashed the rumors.

Given the Sri Lankan government's focus on developing tourism, this is an important development for local aviation enthusiasts and is a matter of pride that the airport has joined the ranks of leading international airports in the A380 league after the BIA runway being resurfaced with a full LED navigation lighting system.

The effort made by AASL and Chinese Contractor CATIC-ENG to achieve the success of runway upgrading and resurfacing will be a great contribution to people of Sri Lanka and its sustainable development.