---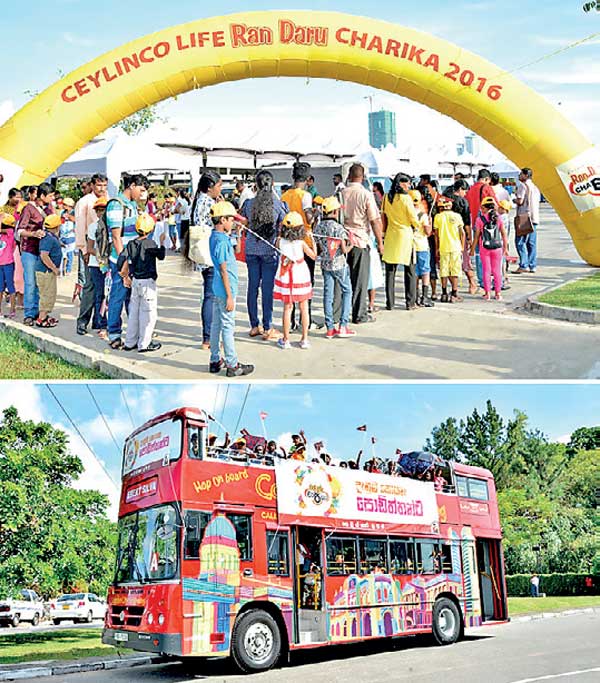 More than 300 children from every district of Sri Lanka, each accompanied by a parent or guardian, embarked on an educational tour of places of interest in Colombo recently courtesy of Ceylinco Life. The third edition of the life insurance leader's 'Ran Daru Charika' comprised of guided tours of the 'Diyatha Uyana' water park in Battaramulla, Colombo Harbour, BMICH, Sri Lanka Rupavahini Corporation and Nelum Pokuna theatre.
The children were aged four to 12 years. Meals and refreshments during the tour were provided by Ceylinco Life. One of several annual events through which Ceylinco Life engages directly with existing policyholders, their families and prospective customers across the country, the 'Ran Daru Charika' is linked to the annual distribution of timetables by the company for the new academic year. Ceylinco Life distributed 500,000 timetables at the beginning of this year. Children travelling from distant areas are provided transport to and from Colombo by Ceylinco Life and where necessary, overnight accommodation is arranged.
The market leader in Sri Lanka's life insurance sector since 2004, Ceylinco Life has nearly a million lives covered by active policies. The company is acknowledged as the benchmark for innovation in the local insurance industry for its work in product research and development, customer service, professional development and corporate social responsibility.