---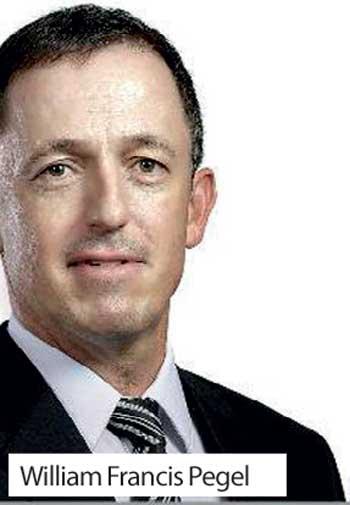 Ceylon Tobacco PLC (CTC) yesterday announced the appointment of a new Chairman to its board.

Accordingly, William Francis Pegel has been appointed as CTC Chairman, representing the firm's major shareholder British American Tobacco International Holdings BV, with effect from August 8.

British American Tobacco International Holdings holds 84.13 percent of CTC.

Pegel's appointment comes in the wake of the resignation of British American Tobacco International Holdings representative Syed Javed Iqbal from the top post with effect from August 8.
Both Pegel and Iqbal don't hold any CTC shares.
Pegel joined Pakistan Tobacco Company as Area Head of Finance - South Asia Cluster in 2019. Pegel has over 21 years of experience in various BAT companies and successfully performed the role of Finance Director in various end markets including New Zealand, Papua New Guinea, Ghana and Bangladesh.

He has also held various senior finance roles at BAT Australia and BAT South Africa since 1996.

Prior to joining BAT Bangladesh, Pegel was an integral member of the Australasian Finance Leadership Team and Supply Chain Leadership Team, displaying strong leadership and business acumen. He is a Certified Chartered Accountant from the South African Institute of Chartered Accountancy.

The current board of directors of CTC comprises of: Chairman William Francis Pegel, MD/CEO Nedal L. Salem, Finance Director Amun Mustafiz, Independent Non-Executive Directors Yudishtran Kanagasabai and Non-Executive Director Usman Zahur.