---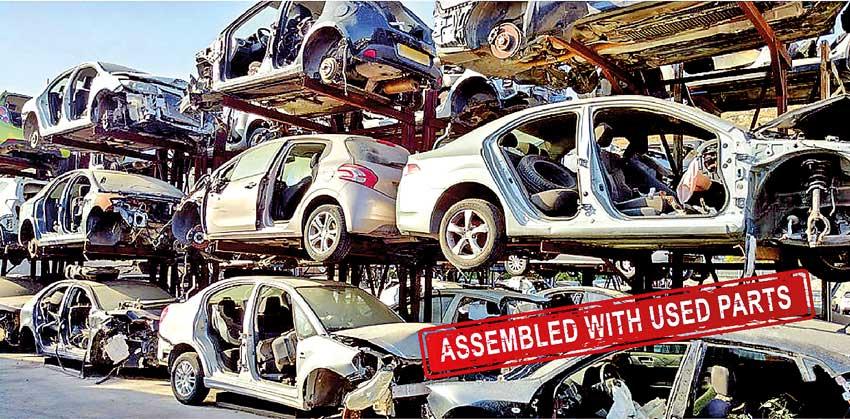 It says approval of such a proposal would violate several laws and regulations
Cautions over safety standards, durability and reliability of vehicles assembled in such manner
Ceylon Motor Traders Association (CMTA) yesterday expressed concerns over a Cabinet proposal to allow assembly of vehicles with used parts.

CMTA in a statement said, if the proposal is approved by the Cabinet of Ministers it "would be violating many laws and regulations for vehicle assembly."
"The CMTA has vehemently opposed this proposal, which raises many concerns over the safety standards, durability and reliability of vehicles assembled from used parts of questionable quality," the statement added.

CMTA Chairman, Yasendra Amerasinghe said, "This proposal puts the potential owners of these vehicles, as well as the general public at grave risk, as there are no practical means to ensure that the parts being used are without defects that could lead to road accidents, or even vehicles catching fire.

It also means that the government will be defrauded of billions of tax revenue as this proposal will enable the assembler to pay only spare parts duty on the depreciated value of the used parts, which is only a small fraction of that of an imported car."

Furthermore, the CMTA argued that it is extremely unfair to the motor industry to consider such a proposal while many LCs that had been opened before the import restrictions are still on hold by the government.

Moreover, in March 2021, the CMTA, at the request of Dr. P. B. Jayasundera, had submitted a proposal on a quota system for a minimum level of vehicle imports that would allow the industry to survive without needing to resort to further job cuts.

The CMTA urged the government to prioritise and take necessary action regarding this critical issue faced by the entire motor industry, which is also affecting the general public experiencing soaring vehicle prices due to the lack of supply of vehicles to the market.