---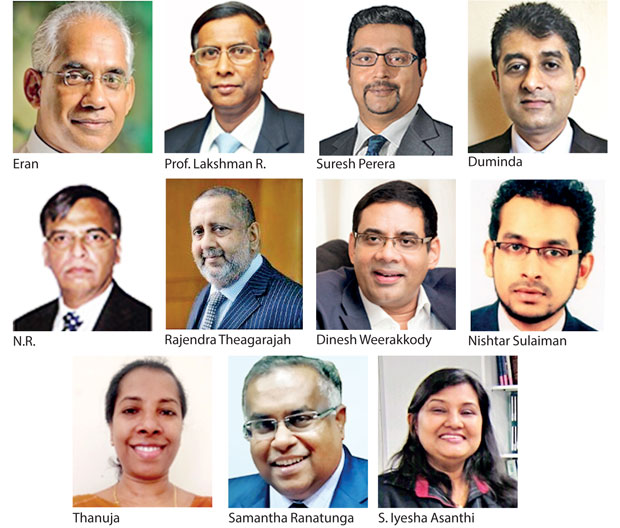 The Institute of Certified Management Accountants of Sri Lanka (CMA) will conduct a seminar on the new Inland Revenue Act on Wednesday, September 20, 2017, from 8:30 a.m. to 12:30 p.m., at Cinnamon Lakeside, Kings Court.

The new act will have a significant impact on taxpayers as it replaces the existing tax law and its long established practices.

At this seminar, the participants will be able to understand the immediate action for taxpayers how the new rules will apply in their own circumstances.

The seminar will be inaugurated by the chief guest Finance State Minister Eran Wickramaratne and he will address the gathering on the 'Policy framework and highlights of the new Inland Revenue Act'. The welcome address will be delivered by CMA Sri Lanka President Prof. Lakshman R. Watawala.
The presentations will be: 'Income from business and investment income' delivered by Ernst & Young Partner Duminda Hulangamuwa, 'Personal income tax, administrative provisions, assessments and appeals' by KPMG Tax and Regulatory Principal Suresh Perera and 'Analysis of new Inland Revenue Bill' by Gajma & Co Senior Partner N.R. Gajendran.

The panel discussion to be held at the end of the presentations will be moderated by Hulangamuwa. The panellists will be Cargills Bank Limited Joint Deputy Chairman and Ceylon Chamber of Commerce Chairman Rajendra Theagarajah, National Policies and Economic Affairs Ministry Advisor Dinesh Weerakkody, Ernst & Young Partner Nishtar Sulaiman, Finance Ministry Tax Advisor Thanuja Perera, CIC Holdings PLC Managing Director/CEO Samantha Ranatunga and Inland Revenue Department Deputy Commissioner S. Iyesha Asanthi.

The participants will also have an opportunity to obtain clarifications from the speakers and panellists.
Those interested to register may contact Shanthi at CMA on 0714705536 or e mail: [email protected]