---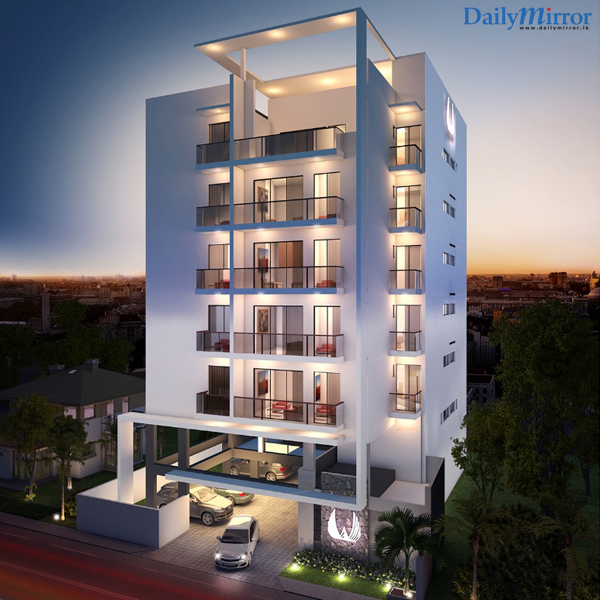 Blue Mountain Apartments (BMA) is set to host the ground-breaking ceremony for its latest real estate development project Avalon, this June. Having launched the project in March 2017, the company continues to reiterate its commitment to meeting construction deadlines and is scheduled to complete the luxury project in 2019. Blue Mountain Apartments also recently started work on their affordable luxury apartment complex - Lake Front Nawala, which is also on the verge of being sold out, with just two units remaining.
Blue Mountain Apartments, has been at the forefront of developing iconic luxury apartments in Colombo and will soon commence construction work on Avalon, the latest apartment complex in the company's rapidly expanding portfolio of condominium developments. BMA has strategically selected Colombo 05 - an area which has long been known as a tranquil sub-urban district and a prime residential paradise - to construct Avalon. These apartments will be built to overlook the vibrant and dynamic Colombo skyline, and will be located in close proximity to Colombo's leading schools, educational institutes, restaurants, supermarkets, hotels, hospitals, banks and many other modern conveniences. Moreover, the property will be within earshot of two of Colombo's prominent main roads, Baseline Road and Havelock Road. The complex features an array of the most modern, state-of-the-art facilities available for apartments in Colombo, and facilities include a swimming pool with a recreation deck, a fully equipped gym, multipurpose function area and much more. Avalon offers a seamless fusion of contemporary design, modern amenities and plush facilities, while guaranteeing complete security and safety for all of its residents.
Lake Front Nawala, BMA's most recently commenced apartment complex, has garnered a striking rate of response and demand from customers, with most of the apartment units being sold out soon after its launch. Currently, only two units with a waterfront view remain. Located in Nawala, a rapidly growing residential area, the property has the added bonus of being located near the Urban Wetland Park. The complex features a total of 12 exquisitely designed three-bedroom apartments, with an array of luxurious facilities and amenities such as an ultra-modern gymnasium, a club house, an open terrace on the rooftop facing the lake, and more. Lake Front Nawala offers residents the best of both worlds, where the tranquillity of nature merges with the pace and hustle and bustle of city life.

Commenting on the planned ground-breaking of BMA's latest apartment complex, Dr. Hiran Hettiarachchi – Group Chairman of Blue Mountain stated: "We are looking forward to our upcoming ground-breaking ceremony after which, we will commence work on Avalon, our latest affordable luxury apartment complex. We are committed to delivering on our promises and deadlines, and what sets us apart is that we do not allow our commitment to delivering high quality to compromise on our speed and construction schedules. We hope that our commitment to delivering on our promises, will help us to remain a trusted real estate developer that can set the benchmark in the industry."
Ms.Ridma Maddeawaththe - CEO of Blue Mountain Apartments further added "BMA offers affordable luxury apartment projects that are leaps & bounds ahead of the competition in terms of reliability, product offering, ease of ownership and overall quality. The fact that work on Lake Front Nawala is already underway, with only two units up for sale, is a testament in itself to our reliability and efficiency as a developer."
Blue Mountain Apartments is part of the Blue Mountain Group, which specializes in offering a wide range of land and real estate services in Sri Lanka, including real estate, land sales, apartment/condominiums, construction, property management, legal services and more. The company operates on a futuristic model of innovation and is has earned its place in the market as a trusted developer that is renowned for its reliability, speed, efficiency and quality.