---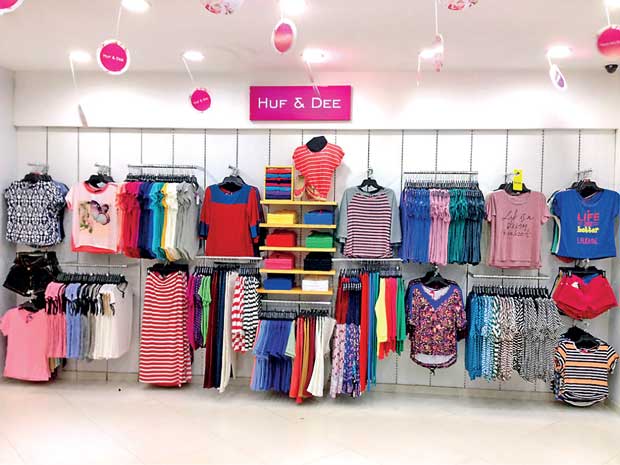 Huf and Dee, the leading fashion brand has launched an innovative shopping experience for fashion-conscious young ladies offering an opportunity to win attractive prizes.

The promotion titled 'Be the Huf and Dee Girl' will be held from 15 August to 30 September and the prizes include three Yamaha Fascino scooters and gift vouchers worth Rs.100,000 for ladies who spend Rs.2500 or more on Huf and Dee branded attires at any Nolimit or Glitz.

Huf and Dee designer range is popular among young ladies because the brand is available in a wide variety of colours and styles. The collection includes both formal and casual clothes as well as dazzling party wear. The range also has active wear for those who favour sports or an adventurous lifestyle. The brand also focuses on glamour in a range of exclusive styles that are available in linen and jeans with matching fashion accessories, extending the Huf and Dee brand of clothes, to meet the unique needs of young ladies. The brand caters to both working and home-bound ladies as well as fashion-conscious teenagers.

"Our extremely popular Huf and Dee designer range is exclusively available at Nolimit and Glitz renowned for our trendy range that makes international styles affordable for young people" said Nolimit Marketing Manager Raneez Sheriff. "We believe in rewarding our loyal customers, and launch these types of promotions from time to time as a value addition. Our newest 'Be the Huf and Dee Girl' promotion is one of them. The customer only has to spend Rs.2500 to vie for the attractive prizes offered."