---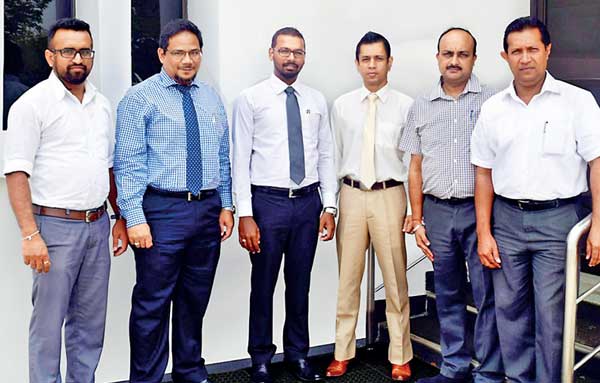 Reinforcing their vision of making great shoes accessible to everyone, footwear manufacturer and retailer Bata Shoe Company of Ceylon recently partnered with the pioneer online daily deals website MyDeal.lk and their e-store, MyStore.lk.

The strategic partnership aims to capitalize on the strong online presence and reach MyDeal.lk and MyStore.lk to extend customer reach and brand value of the current traditional retail store business.
Established in 1894 in Czechoslovakia, Bata is one of the world's largest footwear retailers operating across 5 continents in over 70 countries.
The group employs more than 50,000 people working in 27 production facilities and 5,000 retail stores, all contributing to serve 1 Million customers a day. The Bata network in Sri Lanka consists of 68 retail stores spread across the island. The stores are strategically placed in urban and rural areas ensuring the highest number of foot traffic possible.

Mydeal.lk is one of the pioneer daily deals and e-commerce companies in Sri Lanka with a reputation of consistently giving their customers the Best Deals in Town over 4 years of its operation.
The website www.mydeal.lk currently attracts over 12,000 visits per day and has over 195,000 Facebook page likes, together with MyStore.lk's expanding range of product listings, the combined platforms provide a solid advertising and promotional platform for businesses looking to target and capture a lucrative online customer base.

Speaking at the signing, Managing Director of Bata Shoe Company of Ceylon Amitav Nandy said, "No one doubts that Bata is a household name when it comes to footwear in Sri Lanka and we believe that this brand recognition and strong retail presence is a result of our dedication to innovation and adapt to the evolving demands of the market.
We now feel that it is the right time to partner with two leading online retailers such and MyDeal.lk and MyStore.lk whom we are sure will contribute to establish online brand presence, penetrate new markets and create a new sales channel for us".

Also commenting at the signing MyDeal.lk's Managing Director Damitha Ginigaddarage stated, "We are honored to partner with a company with a rich heritage like Bata. They have clearly recognized the importance of online retailing and ecommerce with positive first-hand experience in their other regional commercial business units.
Partnering with MyDeal.lk and MyStore.lk means that the large Bata customer base can now enjoy great deals, browse the extensive product range online, from the comfort of their home or office, using any of our 12 payment methods and get items delivered right to their doorstep".
Customers can get the best deals on selected footwear from the Bata School, Ladies and Gents footwear range on MyDeal.lk while Mystore.lk will offer an extensive selection of the same range.