---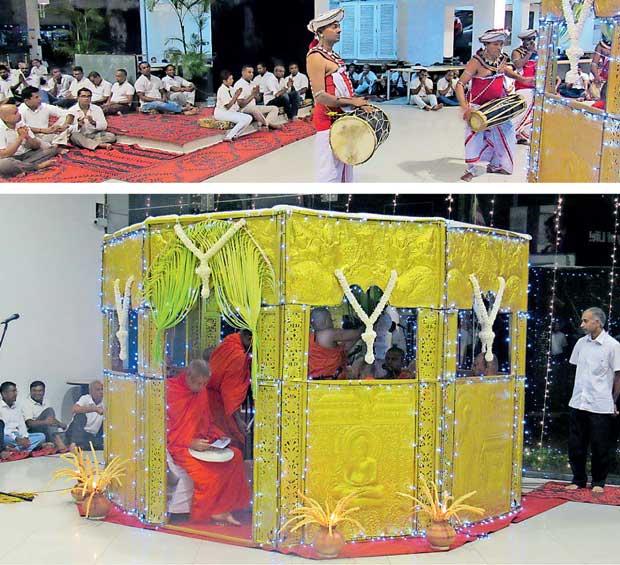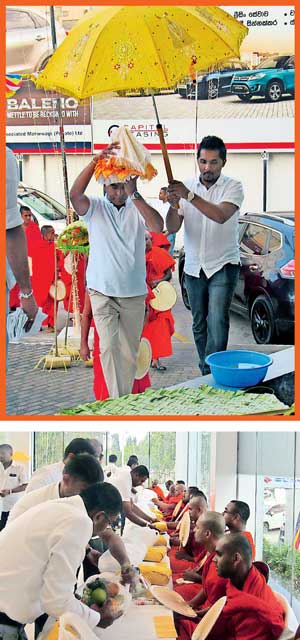 The traditional pirith ceremony held every year at AMW took place recently at the Suzuki showroom located in Borella.
The pirith chanting went on all-night from 7:00 p.m. onwards, heralding in blessing and spiritual upliftment for the new year.
The entire staff participated in the ceremony. Every year, the pirith ceremony held at the beginning of the year is in anticipation of a blessed year ahead.
An almsgiving was held on the following day at the same premises from 6:00 a.m. onwards, giving everyone the opportunity to join in the meritorious venture.
The pirith ceremony and the almsgiving is an established part of the AMW activities for the new year.