---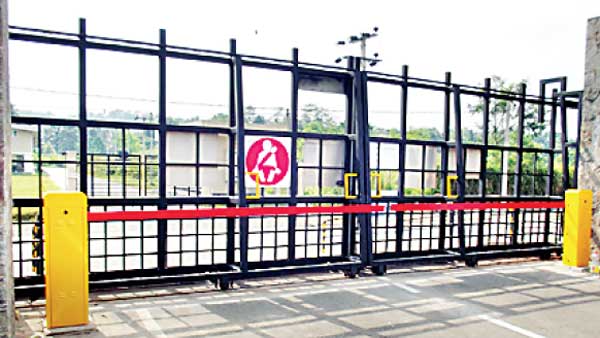 Amil Industries Pvt Ltd, one of the leading Swing/Sliding gate manufacturers in Sri Lanka has now introduced the imported Italian made Barrier Gates to the Sri Lankan market.
The above product manufactured by the world famous GR Company in Italy comes with features that surpass all barrier gates presently sold in Sri Lanka. The unique feature of this latest product is its ability to be used trouble free for over a million times.

This latest Barrier Gate of Amil Industries is ideal for places like offices and hospitals that are visited by many people throughout the day, and is available in a variety of sizes such as 4 Meter and 6 Meter size which are the most popular and high demand sizes in Sri Lanka and a 7 Meter size for selected purposes.

The body of the Barrier Gate is made out of galvanized steel which makes it weatherproof. Among the other features are the remote control, push button and card reader facilities. This barrier gate can be amalgamated with finger-print machines or any sort of human resource management processes, and what's more it comes with a two year warranty.

Amil Industries has been conferred with the ISO 9001:2008 certificate for sustaining excellent production processes and this latest product of the company is in line with those standards.
Gihan Abeysundera, Managing Director of Amil Industries introducing the Barrier Gate to the Sri Lankan market said, "Amil Industries has a 30 years history and the company has continuously sustained and never compromised on the quality of its products throughout the past three decades".
"We have now entered this Barrier Gate market by importing this quality Italian product straight from the GR Company in Italy to serve the current market better. The product is rich with new features that are not available in other similar products sold in the local market at present. Thus we always strive to add more value to our products as a service to our esteemed customers".

"Credibility of Amil Industries Swing/Sliding gates have already been endorsed by our Sri Lankan customers. We are confident that you will keep the same faith on our latest product, The Amil Industries Barrier Gate".
He added, "We have a set of skilled workforce trained to install these Barrier Gates anywhere in the country within a very short period of time."