---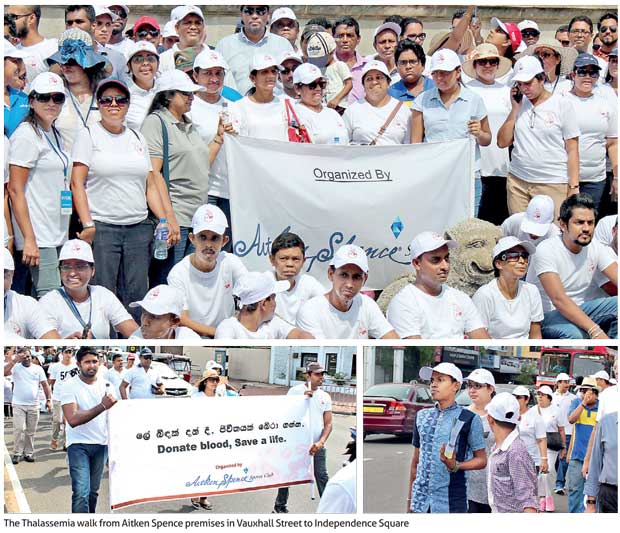 Aitken Spence partnered with Thalassemia Foundation of Sri Lanka to raise awareness of Thalassemia disease through a walk which was conducted in Colombo on
May 06th.
Aitken Spence employees across Sri Lanka and highest level of management together with supporters of Thalassemia Foundation marched from Aitken Spence premises in Vauxhall Street to Independence Square. The walk raised awareness and funds to the Thalassemia Foundation of Sri Lanka. Aitken Spence has remained committed towards carrying out meaningful CSR initiatives for the benefit of the communities throughout the island.
Thalassemia is a genetic blood disorder, occurring throughout the island, in which haemoglobin, the main protein of the red blood cell, is not produced in sufficient quantities. Although babies affected by Thalassemia are apparently healthy at birth, severe life-threatening anaemia becomes apparent at the age of about six months. Thereafter, most require monthly blood transfusions. In most children, without transfusion, death occurs in the first few years of life.
With a strong presence in almost every key sector of the local economy, Aitken Spence has continued to maintain strong nurturing ties with the people in the communities surrounding its island-wide operation and the Thalassemia walk is one such endeavour. Widely recognized as one of the most diversified conglomerates in the country, the company remains committed to taking an active interest in the wellbeing of its many stakeholders.