---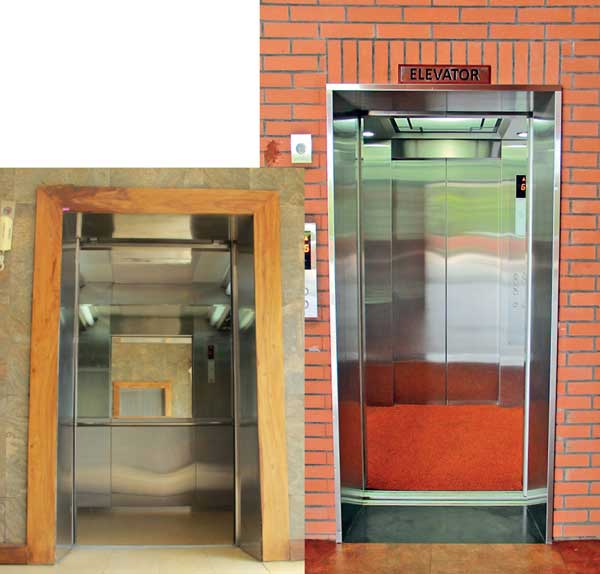 Access Industrial Systems (Pvt.) Ltd, a subsidiary of the Access group, is on the brink of revolutionizing the vertical transportation industry in Sri Lanka with its involvement in the construction of Access Tower II. On completion of the tower, the state-of-the-art elevator system will transport passengers to over 30 floors with a speed of 3.0 m/seconds per floor.

Having established themselves in partnership with the construction of the Access Tower 1 in 1997, Access Industrial Systems became a fully-fledged entity in 2003. Possessing over 18 years of vertical transportation industry experience, the company has grown from strength to strength by providing elevator solutions to a wide clientele.

Access Industrial Systems' partnership with SIGMA Elevator Company of Korea has enabled the company to provide world-class vertical transportation solutions for the discerning client. Delivering quality products and services, SIGMA is an ISO 14001 certified company and is renowned for its unmatched safety, elevator ride comfort and modern designs among a variety of other offerings.
Remarking on its services and exponential growth, Access Industrial Systems Director Rajiv Perera said, "The services offered through Access Industrial Systems guides our clientele through a journey in fulfilling their objectives when it comes to vertical transportation. We emphasis on the importance of optimum product solutions and we stress on the importance of safety, thereby providing our clients with a 360 degree solution. Having elevated in the industry of vertical transportation for the past 18 years, our wide clientele bears testament to our standards in service, customer guidance and successful implementation which has contributed vastly to the nation's economic growth."
Access Industrial Systems has over the years provided elevator vertical transportation solutions to buildings such as the Nelum Pokuna Theatre, Water's Edge, Access Tower 1, Royal Park Condominium Apartments, Disaster Management Ministry and Defence Services College and many others.

Access Industrial Systems will embark on facilitating high-rise buildings, apartment complexes, multi-storey offices, commercial buildings and shopping centres in the near future whilst offering their clientele with the best in after sales services. Access Industrial Systems provides a round the clock service with factory trained engineers and qualified technical and support staff readily available to provide the necessary service to its clients. SIGMA elevators comes with comprehensive warranty plans of a minimum of 18 months for each product. Upholding its responsibility in its services and maintenance, occasional inspections, adjustments and repairs are conducted.

The Access group is one of the fastest growing conglomerates in Sri Lanka. Launched in 1990 with a simple business idea, Access has diversified into many fields, drawing strength from its core business areas such as engineering, telecommunication, power and energy, healthcare, information technology and general trading.