---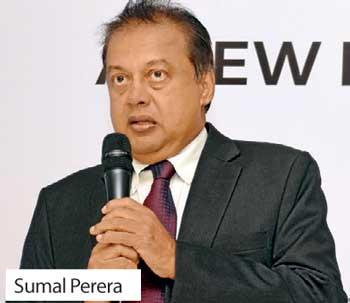 Access Engineering PLC will invest big money in its latest acquisition, W.U.S. Logistics (Pvt) Ltd., which marked the construction major's entry into the logistics sector, to set up a world-class logistics facility in Kimbulapitiya, Negombo.

Access Engineering PLC Chairman Sumal Perera yesterday told Mirror Business that the facility will be constructed in two phases and the investment that will go into the first phase would be around Rs.4-5 billion. According to Access Engineering June quarter interim financial accounts, the group had retained earnings of Rs.11.4 billion.

Access Engineering on Wednesday said it acquired privately-held W.U.S. Logistics for Rs.925 million which owns 41.5 acres in Kimbulapitiya, Negombo.
According to previous media reports, W.U.S. Logistics had entered into an agreement with the Board of Investment in November last year to set up a logistics facility in Negombo, which will include warehousing facilities, cold room facilities, in-house value addition and multi-country consolidation services, auditorium, business communication centre, exhibitions centre, logistic education centre and research and development facility.

The company had committed an investment of Rs.8.9 billion for the project. W.U. Seneviratne & Company (Pvt.), the parent company of W.U.S. Logistics Ltd, is a well-known envelop manufacturer.