---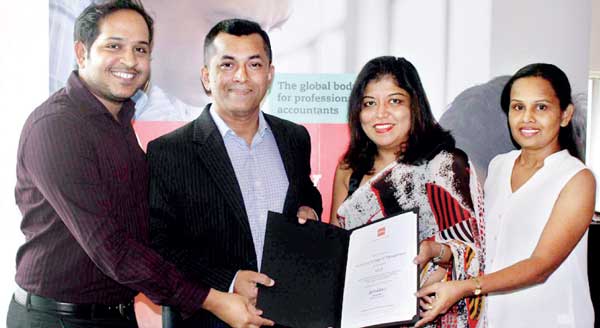 Excellence College receiving the Gold Approved Learning Partner status from ACCA
The Association of Chartered Certified Accountants (ACCA), the globally recognized professional finance qualification, endorsed by many employers worldwide, has designed a special programme that assures its learning providers meet and demonstrate challenging performance targets, representing global best practice in the provision of ACCA course tuition and support.

This comprises of the approved status programme that includes two levels, which are Platinum and Gold, granted to institutions after being assessed against challenging quality assurance measures and performance indicators. Excellence College was recently awarded the Gold Approved Learning Partner status by ACCA.

Excellence College CEO Faris Ismail said, "At Excellence our priority is to support students to be corporate ready and develop a well-rounded personality, whilst at the same time obtaining good grades in all their subjects. We believe such measures have led us to achieving this award. We are very proud to be recognized by ACCA and to join the ranks as one of their Gold approved tuition providers and become positioned in the market as a leading provider of high quality learning and support to ACCA students in the country."

ACCA Sri Lanka Head Nilusha Ranasinghe said, "The approved learning provider programme is the platform from which ACCA develops and increases its global availability of effective and innovative ACCA course delivery and first-class student support. The Gold Approved Learning Partners is the first level of the programme and requires tuition providers to meet a range of challenging performance targets covering the institution's overall management and more specifically, its ACCA course management and delivery.

Excellence College has met all of these quality assurance measures and performance indicators that have resulted in them achieving the Gold status that is a formal recognition of their quality and success in supporting students through their ACCA qualification. We are confident that they will continue to meeting the high standards of ACCA and ensure that their students get the best possible support for their professional exams and learning ambitions.