---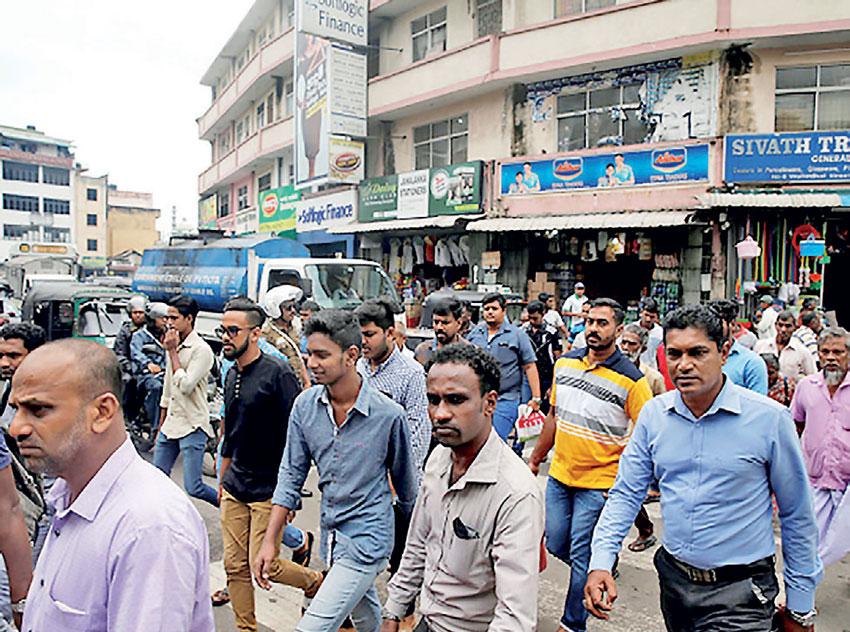 4Q unemployment rate declines to 5.2% from 5.8% in the previous quarter
Slightly better than 5.3% forecasted by Central Bank
Indicates recovery in economic activities despite second COVID-19 wave in Oct.
However, labour force participation rate declines to 50.1% from 51% in 3Q
Sri Lanka's unemployment rate declined after reaching a multi-year high in the third quarter of last year, as companies started re-hiring people who were furloughed or had lost their jobs due to the pandemic as the economy gathers steam with virus fears and the resultant disruptions receding.

According to the latest jobless data available, ahead of the Central Bank Annual Report due this month, Sri Lanka recorded 5.2 percent unemployment rate for the fourth quarter of 2020, down from 5.8 percent from the previous quarter.

The unemployment rate for the fourth quarter came off slightly better than the 5.3 percent or 451,000 people without jobs forecasted by the
Central Bank.

However, this is still above the 4.5 percent unemployment rate reported at the end of the final quarter in 2019 and the 4.8 percent recorded for the entire 2019. Typically a jobless rate of 4.0 percent or below is considered a near full employment. But even with a higher unemployment rate, workers are not that easy to be found in almost every sector in Sri Lanka. The situation is much more pronounced in the blue-collar category than in the white-collar category, where there is an oversupply, although remaining acutely under-skilled as they often fail to fit the bill.
Labour shortage is the biggest issue facing businesses in Sri Lanka, which has hamstrung their smooth operation. This is particularly true in industrial settings.

Unless the government works to address these structural issues such as labour and skill shortages, inefficiency in the public sector, bureaucracy and corruption, and the broader economic freedom of the people in earnest, the economy will fail to produce the desired outcomes, out of the low interest rates, low taxes and the low inflation in the economy, which are acting as a boon for enterprise renaissance at present.
Large-scale labour importation or free movement of people for jobs in Sri Lanka remains a highly sensitive and a controversial political topic. But there appears to be no problem with one-way traffic where nearly two million Sri Lankans are working in various parts of the world.

Meanwhile, labour force participation rate or the ratio of the labour force to the working age population has declined to 50.1 percent in the fourth quarter of 2020 from 51 percent in the third quarter and 51.9 percent in the fourth quarter of 2019 demonstrating a slight contraction in the labour force.

As at end of 2020, the economically active population in Sri Lanka was approximately 8.5 million.