---
Start-up community invited to set up operations in these techno parks
Preliminary work on two more techno parks in Kurunegala and Nuwara-Eliya completed
Technology Ministry Secy. says main aim is to create a techno-entrepreneurs-led economy
By Nishel Fernando
Sri Lanka's Ministry of Technology is gearing to launch two techno parks in Kandy and Galle equipped with world-class facilities before end of this year.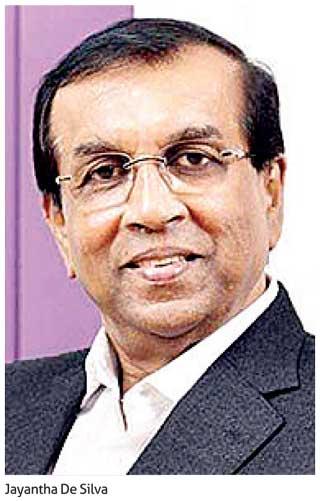 "Our techno parks are going to be the best in the World. We have a theme 'best or nothing'. We are going to have many features that most other techno parks don't have. I would promise today that our techno parks are going to be very unique in nature.

"We are going to have some best techno facilities such as 5G, 24-hour uninterrupted power supply, child-care facilities, swimming pools, golf courses and water sports within walking distance," Secretary to the Ministry of Technology Jayantha De Silva said extending an invitation to the country's start-up community to setup their operations in these techno parks.

He was speaking at the e- Swabhimani 2020 Awards ceremony organized by Sri Lanka's Information and Communication Technology Agency (ICTA) in Colombo earlier this week.

Commenting on the progress of the five techno parks proposed in Budget 2021, De Silva noted that preliminary work has already been completed of four, which would be located in Galle, Kurunegala, Kandy and Nuwara-Eliya. The fifth techno park will be located in a coastal area.

He said work is progressing ahead of schedule in Galle and Kandy techno parks, which are tipped to commence operations within the year.

At the initial stage, the operations of these techno parks are designed and planned to commence in a 25-acre land, which would be later extended to 100 acres.

It was originally proposed in the Budget 2021 to establish five fully-fledged plug and play techno parks in Galle, Kurunegala, Anuradhapura, Kandy and Batticaloa districts and to develop them as eco-friendly new cities connected to the expressway network and other infrastructure facilities, with an allocation of Rs.10 billion.

De Silva noted that the proposed techno-parks are designed and planned based on a different theme to cater to a partcular industry segment.

The main aim of these techno-parks is to create a techno-entrepreneurs-led economy, which would increase exports and other sources of foreign exchange earnings from the technology field while broadening the knowledge and professional services to the national economy within the next two years.