---
Both indices down marginally; turnover tops Rs.940mn
SL's fiscal deficit projected to hit 7% this year overshooting 4.8% target
Moody's says hit from recently announced tax cuts to be around 1-1.5% of GDP

Colombo bourse indices edged down marginally after hitting a 17-month high on Monday on concerns stemming from the likelihood of a significantly widened budget deficit for this year.
The benchmark All Share Price Index closed 0.24 points down at 6214. 99 while the more liquid S&P SL20 closed 0.13 percent or 3.86 percent down at 3049.48.
The market turnover was Rs.946.6 million, higher than this year's daily average of Rs.725 million. Last year's daily average was Rs.834 million.

The bourse gained 1.5 percent last week, and is up 2.69 percent for the year.

According to equity brokerage Asia Securities, crossings accounted for 8.4 percent of the turnover with three crossings recorded in Central Finance Company PLC.
Banks, finance & insurance sector was the highest contributor towards the turnover at Rs.261.6 million followed by the diversified and manufacturing sectors generating Rs.174.8 million and Rs.127.8 million respectively.

Foreign investors became net buyers of Rs.81.6 million worth of shares, while their participation in terms of turnover decreased to 14.6 percent (previous day 19.1 percent). Estimated net foreign buying topped in John Keells Holdings PLC and estimated net foreign selling topped in Commercial Bank of Ceylon PLC.

Retail activity was witnessed in counters such as Overseas Realty PLC, Hayleys Fabric PLC and Access Engineering PLC.

The Finance Ministry on Monday evening said this year's fiscal deficit is likely to hit 7 percent of Gross Domestic Product(GDP), significantly up from the 4.8 percent target set in line with the ongoing International Monetary Fund (IMF) programme.

The country's fiscal deficit fell to 5.3 percent of GDP last year, from a six-year high of 7.6 percent in 2015.
"The expected fiscal deficit for 2019 will be more than the estimated and could settle to around 7 percent of GDP, due to both a significant dip in revenue than expected mainly due to slow growth and increase in election-related spending," a Finance Ministry communiqué said.

The government last week announced sweeping tax cuts aimed at creating aggregate demand in the economy. The Finance Ministry said there was leeway to provide substantial fiscal and credit stimulus.

Moody's, which maintains a B2/Stable rating on Sri Lanka, estimates the hit from the tax cuts to revenue to be around 1 to 1.5 percent of the Gross Domestic Product.
However, the Finance Ministry assured that these policy measures would be implemented "within a coherent policy framework, consistent with other key reform priorities with regard to public expenditure management, State enterprise improvements and simplification of administrative systems and procedures to provide quality governance."
---
SEC gets new interim Chairman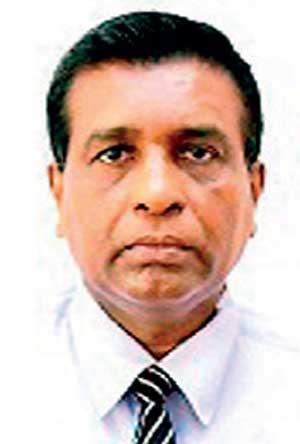 Deputy Secretary to the Treasury A.R. Desapriya has been appointed as Securities and Exchange Commission (SEC) Chairman with immediate effect.
According to Finance Ministry sources, Desapriya will lead SEC until a more permanent appointment is made through the six-member selection committee appointed by President GotabayaRajapaksa to select qualified professionals to head State enterprises and regulatory and statutory bodies. Desapriya, who is a special grade officer of the Sri Lanka Administrative Service (SLAS), has 30 years work experience in the public sector.

During the period, he has worked in different areas in the public sector and held various positions at the General Treasury including Director and Additional Director General posts.
He held the post of Additional Secretary of Ministry of Skills Development and Vocational Training and initiated many reforms in the Technical and Vocational Education Training (TVET) sector in Sri Lanka.

Before he assumed duties of his current position as Deputy Secretary to the Treasury, he worked as Director General of National Budget Department.
He is also serving as a member on the Sri Lanka Insurance Board and is also a Director of the Regional Development Bank.
Desapriya has a BSc Degree in Public Administration from the University of Sri Jayawardanapura and MBA Degree from the University of Lublijana, Slovenia.