---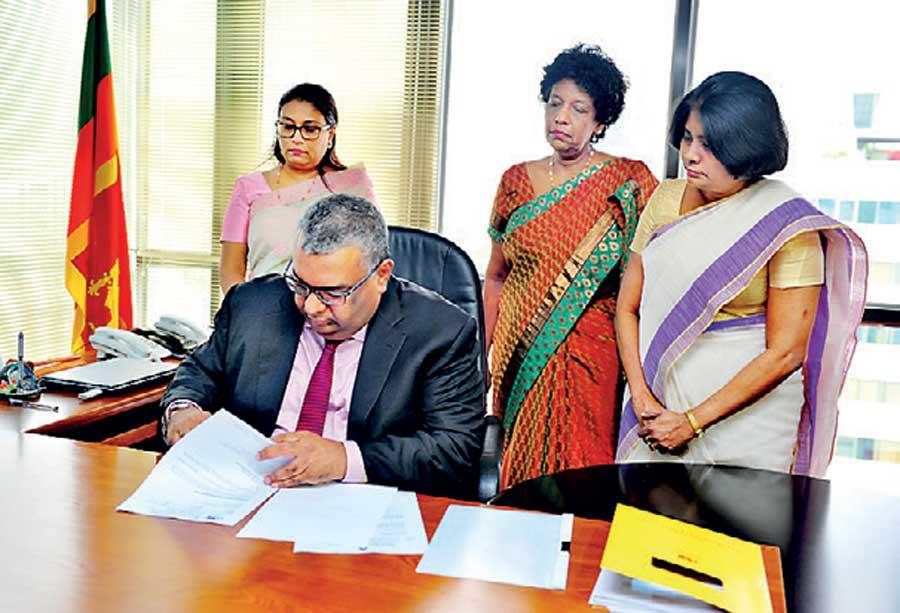 Leading entrepreneur and exporter, Prabhash Subasinghe assumed duties yesterday as the new Chairman of Export Development Board (EDB).

"I am quite honoured to take up this position because I have dedicated my entire life to take Sri Lanka to the world through my numerous business ventures. Now with this appointment, I get the opportunity to take the entire export sector of Sri Lanka to the world," Subasinghe told the EDB staff.
Subasinghe said he was not a stranger to the EDB as for nearly 30 years he has worked with the EDB and was an EDB board member under the previous regime.

Subasinghe has developed successful sea food and rubber export businesses and does business in 50 countries. His company has created a new HS code for agriculture tyres.

He said over 100 of his employees work in overseas marketing his products and spend 50 percent of his time promoting his exports in overseas market.

He said now he would dedicate all his time to promote Sri Lankan exports.

Subasinghe thanked President Gotabaya Rajapaksa for having confidence in him to lead a key State entity like the EDB. He requested all EDB staff to support him to expand Sri Lanka's export markets in this challenging time ahead of US election in 2020, Brexit and overall slowing down of global economy.