---
Amendments will allow the bank to issue debentures to beef up capital
Govt. assures sections on bank's ownership will not be altered
Key objective is to increase bank's authorised capital to Rs.50bn from Rs.1bn
Both Auditor General and Central Bank have recommended such amendments

By Nishel Fernando
The People's Bank (Amendment) Bill will be presented to Parliament for a vote next week, seeking lawmakers' approval to allow the State-run bank to raise capital by issuing debentures similar to other State-owned banks in order to increase its competiveness and stability while meeting regulatory capital requirements.

The bill was taken up for debate on August 22 in Parliament, and the vote is scheduled on September 5.

State Minister of Finance Eran Wickramaratne emphasised that the proposed amendment wouldn't alter the current ownership of the bank in any way.

"As per Section 13 of the current People's Bank Act, the ownership of the bank cannot be alerted and we are not amending this section of the Act," he said.

He noted that the primary objective of these amendments is to increase the authorised capital of People's Bank from Rs.1 billion to Rs.50 billion similar to Bank of Ceylon.

"Capital is one of the key parameters in measuring a bank's strength and Rs.1 billion is a considerably small capital for a large bank. For an example, the capital of Bank of Ceylon is Rs.50 billion. The capital base of a bank is also decisive for the bank's lending capacity," he added.
Wickramaratne further pointed out that People's Bank has to rely on Treasury guarantees to issue debentures as per the current Act, which is not justifiable as other State banks have been given the right to issue debentures on their own.

"People's Bank could only issue debentures with a Treasury guarantee, whereas as other State banks could make their decisions on issuing debentures as and when necessary, which can be counted into their regulatory capital," he said.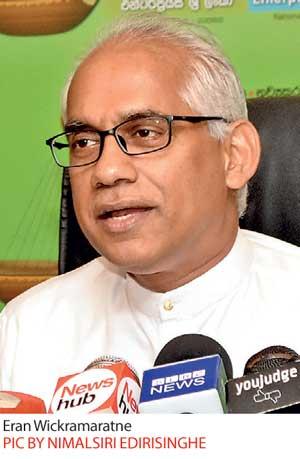 Therefore, he expects that the proposed amendments will empower People's Bank's director board by providing certain autonomy and independent decision-making ability.

Wickramaratne noted that the Auditor General and the Central Bank have recommended such amendments to the current Act to augment the capital base of People's Bank. "In the 2014/2015 Annual report, the Auditor General stated that People's Bank's capital base needs to be increased.

Further, during the 2016-2018 period, Central Bank's Monetary Board had been insisting on the need for increasing the capital base of People's Bank. They requested us to make necessary amendments faster and to allow the People's Bank to issue debentures," he elaborated. The People's Bank has assets worth over Rs.1.75 trillion, 7900 employees in 737 branches serving over 10 million customers.