---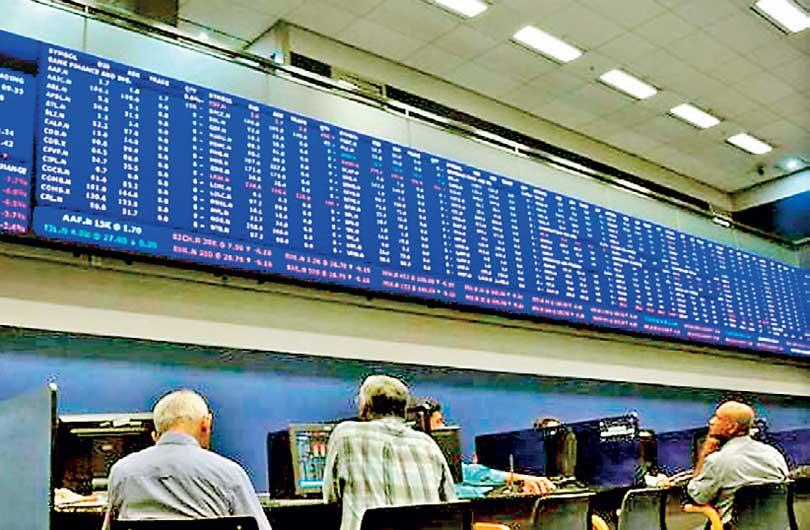 Turnover tops Rs.9.3bn for first time this year
Brokers say LOFC shares bought by related foreign entity
LOFC shares traded at average price of Rs.3.40
LOLC Holdings PLC owns over 93% of LOFC

A sale of shares of LOLC Finance PLC (LOFC) to a subsidiary incorporated overseas boosted the Colombo Stock Exchange yesterday, which allowed the bourse to report a turnover of over Rs.9 billion for the first time this year.

Just four minutes before the closure of the market for the day, around 2.5 billion LOFC shares changed hands in two large trades at Rs.3.40 a share,
down 40 cents.

The total number of LOFC shares traded yesterday topped 2.61 billion and out of that, net foreign buying accounted for approximated 2.6 billion shares.

According to Asia Securities Research, the estimated net foreign buying topped Rs.8.89 billion in LOFC. The market closed yesterday posting a turnover of Rs.9.35 billion, which indicated that LOFC accounted for 95 percent of the day's turnover.

LOFC has 4.2 billion shares in issue and LOLC Holdings owns over 93 percent of the company.

LOFC last Thursday announced plans for a one for four rights issue, at Rs.4.65 per share, to raise Rs.1.05 billion.

The LOFC shares yesterday closed 10 cents up, at Rs.3.90.

Meanwhile, the price gains at counters such as Dialog Axiata PLC and Distilleries PLC saw the indices moving up with the benchmark All Share Price Index closing at 5587.36, up 17.42 points or by 0.31 percent. The more liquid S&P SL20 Index closed at 2643.02, up 15.83 points or 0.6 percent.

According to Asia Securities Research, crossings accounted for 3 percent of the turnover with two crossing recorded in Commercial Bank PLC and one each in John Keells Holdings PLC and Richard Pieris and Company PLC.

The banks, finance and insurance sector was the highest contributor towards the turnover, followed by the diversified sector and construction and engineering sector, generating Rs.70 million and Rs.37 million, respectively.
Due to the LOFC trades, foreign investors became the net buyers with net foreign buying over Rs.8.7 billion worth of stocks.

Retail activity was witnessed in counters such as Access Engineering PLC, Dialog Axiata PLC and Softlogic Holdings PLC.