---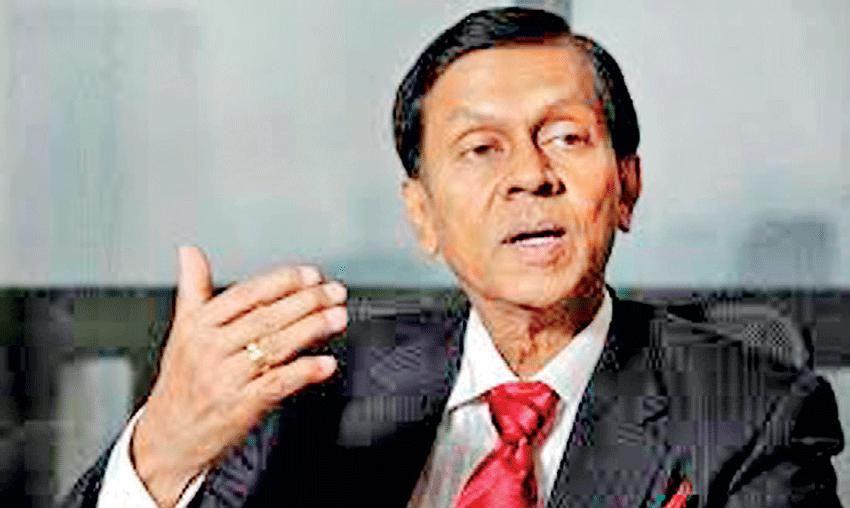 Ajith Nivard Cabraal
Says govt. has confidence in capabilities of local experts to chart the country's development strategy
Stresses what SL needs is foreign funding and not foreign assistance in capacity building
Points out large proportion of loans Sri Lanka servicing to-date are due to so-called capacity building programmes
By Shabiya Ali Ahlam
The government yesterday stressed it is less inclined to accept foreign assistance in capacity building for economic development as it has confidence in the capabilities of local experts in tackling challenges and charting the way forward for the country.

State Minister for Money & Capital Market and State Enterprise Ajith Nivard Cabraal asserted that with regard to capacity building, the government is of the view that bulk of the issues faced by the country can be resolved with the use of local expertise.

"We have been doing capacity building for a long time. But I think Sri Lanka has enough capacity. We don't need to be told what our problems are. I think after 73 years of independence, we know what happened and we also know what the solutions are," Cabraal told a green sustainable financing forum in
Colombo yesterday.

The State Minister presented his views in this regard when he was asked how the government would move forward with a series of capacity building support extended by the United Nations Economic and Social Commission for Asia and Pacific (UNESCAP).

Cabraal said he is "sceptical" about any support of this nature, as a large proportion of loans Sri Lanka is servicing to-date are due to so-called capacity building programmes.

"This talk on capacity building must end at some stage. We know about the human-elephant conflict in Sri Lanka a lot more than anybody else can come and tell us. We know how we should generate the water supply. So we have the capacity," asserted Cabraal.

He pointed out that required are the financial resources to take the conceptualised plans forward for which the government is open to engage with the UNESCAP or any other partner to work with.

He added that instead of receiving foreign assistance in capacity building Sri Lanka should look at having its experts carrying out capacity building efforts in other countries.
"What we need in Sri Lanka is finance. We will certainly be welcoming financial support at reasonable rates because we are keen to ensure that Sri Lanka benefits from those lines of credit, which can be very helpful to our country," said Cabraal.