---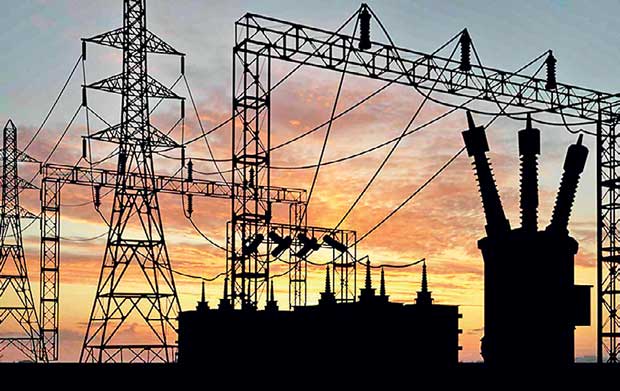 By Chandeepa Wettasinghe
Unrealistic and outdated statistics used in the Ceylon Electricity Board (CEB) Least Cost Long-Term Generation Expansion Plan 2018-2037 (LCLTGEP) are discouraging the more environmentally friendly liquid natural gas (LNG)-based electricity generation, energy sector experts charge.
Although the development of Sri Lanka's LNG discoveries in the Mannar Basin is proceeding slowly, the CEB is expecting to operate an LNG-based power plant in 2019 through imports. The logistical options considered include a land-based terminal and a floating storage regasification terminal.
Energy Sector Consultant Dr. Janaka Ratnasiri noted that LNG power generation costs are around 10-20 percent lower across comparable LNG and coal prices when considering the external costs to the environment and society, while LNG is cheaper than coal at most price levels except at the extreme high levels when not considering the externalities.
However, the CEB is not using comparable statistics in its LCLTGEP in order to promote coal and oil power generation, which could lead to recurring power crises, as reported by Mirror Business last week. Experts presented their views on the LCLTGEP at a recent public consultation session organised by the energy sector regulator, the Public Utilities Commission of Sri Lanka (PUCSL).
During the event, the state-run Petroleum Resource Development Secretariat (PRDS), which is responsible for the development of the upstream oil and gas industry in Sri Lanka, pointed out further discrepancies creating biases against LNG.
PRDS Benefits Director Preeni Withanage, who recommended a three to five-year contract for a floating terminal, noted that the US $ 7.5 per million British thermal units (MMbtu) cost, insurance and freight value based on the Japanese Crude Cocktail (JCC) indicator for 2019 used by the CEB for such a scenario, is too high.
"The document has considered JCC US $ 7.5/MMbtu based on the 2014 prices. So I have a really big question mark for this. This is on the higher side," she said. The LCLTGEP document states that the CEB is expecting to incorporate the Platts Japanese Korean Marker (Platts JKM) for future projections.
The Platts JKM is based on spot physical cargos of LNG imports to Japan and Korea, which account for 50 percent of the global LNG consumption, as well as imports into China and Taiwan.
"For January 2019, their (Platts JKM) projected low is US $ 4.45/MMbtu. The high is US $ 7.45/MMbtu," Withanage noted.
Platts JKM futures for January 2019 are around US $ 5.9/MMbtu. The CEB had indicated a breakeven price of US $ 5.5/MMbtu.
Withanage also noted that the CEB's assumptions of the additional US $ 2.5/MMbtu in terminal charges (which push the cost to US $ 10/MMbtu) could be revised downwards using low-cost locally supplied barge operations starting from around US $ 1.75/MMbtu, instead of costlier alternatives.
Meanwhile, she said that the gas wells discovered off the coast of Mannar could be developed by around 2021 if an investor is found by 2018 and the investor could sell LNG to the local market at US $ 8-12/MMbtu, although after deducting the state's shareholdings and royalties, the effective price could be between US $ 6.5-9.5/MMbtu.
Withanage further criticized the CEB for not including comprehensive and relatively shorter-term action plans for LNG, since some decisions need to be taken within two months in order to meet the 2019 LNG power generation deadlines presented in the LCLTGEP.
However, the CEB's plans place emphasis on coal power generation. LNG, which according to the CEB, will cater to 25 percent of the country's electricity demand by 2025, would fall to 15 percent by 2034 through the introduction of more coal plants.
Yet, the opponents of coal appear to be making their cases strongly. A recent attempt at constructing an India-financed coal power plant in Sampur got axed amidst construction due to environmental concerns and an LNG plant is now being considered instead.
Withanage said that the LCLTGEP does not have a strong cost-benefit analysis to compare coal and LNG.