---
Interest caps on banks and conclusion of elections to improve credit growth
Credit extended to pvt. sector increases by Rs.22.2bn in Aug.
CB was targeting 14-15% private credit growth by end of this year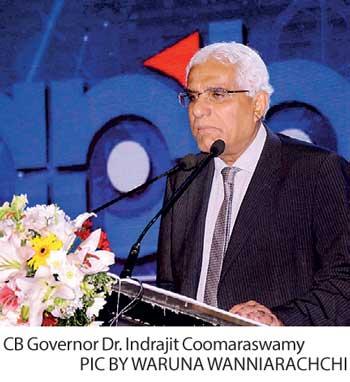 By Nishel Fernando
The Central Bank (CB) expects private sector credit growth to pick up by end of this year amid anticipated low interest rates through lending rate caps slapped on banks and enhanced business confidence.

Speaking to Mirror Business on the sidelines of the LankaPay Technnovation Awards 2019 organised by LankaClear Ltd in Colombo on Monday, Central Bank Governor, Dr. Indrajit Coomaraswamy revealed that CB expects private sector credit growth to pick up to 5-6 percent this year.

The credit extended to the private sector increased by Rs.22.2 billion in August 2019 after contracting in July, and net private credit up to August this year stood at Rs.64 billion.
According to First Capital Research, the growth of credit extended to private sector has increased marginally by 1.16 percent as of August since the beginning of this year, remaining far below the levels observed in the corresponding period of 2018.

The CB was targeting 14-15 percent YoY growth in private credit by end of this year. However, the high market lending rates, sluggish economic growth and subdued business confidence mainly led to a weak expansion of private credit this year.

Further, settlement of arrears by the government on account of construction projects, which enabled repayments to the banking sector, contributed to private sector credit contraction in April and May.
The CB last month ordered all commercial banks to reduce lending interest rates by a minimum of 2 percent by mid this month.

"Interest caps will bring down the whole lending interest

rate structure. When the second deadline on lending rate caps in March and by the time elections are over, we will have a lower rate structure," Dr. Coomaraswamy said.
In August, net credit to the government from the banking system increased by Rs.47.9 billion while credit to public corporations increased by Rs.17.5 billion.

The non-performing loans (NPLs) of licenced banks also spiked to 4.7 percent during the second quarter of this year.

The CB expects lending caps to improve the repayment capacity of borrowers at lower interest rates, and also strengthen licensed banks by addressing the challenge of rising NPLs.