---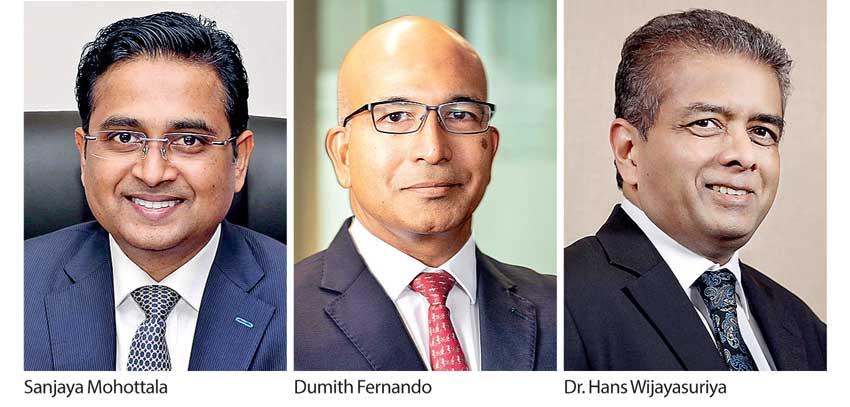 Team up to organize first-ever virtual investor forum to attract foreign investment
Scheduled for 6th 7th and 8th April; to target direct and portfolio investors
Investment case to feature macro perspective and 1:1 project/equity pitches
To feature eminent line-up of speakers, presenters and panellists including policy makers and business leaders
The Board of Investment of Sri Lanka (BOI), Colombo Stock Exchange (CSE) and Ceylon Chamber of Commerce (CCC) are set to organise a first-of-its-kind virtual investment forum to collectively promote direct and equity investment opportunities in Sri Lanka on 6th 7th and 8th April 2021.

The event is expected to attract investment interest from around the world, including high-net-worth individuals and institutional investors.

The event will discuss the macroeconomic landscape in Sri Lanka and will highlight all major projects and ventures open for direct investment while also featuring the investment case for CSE listed companies.

The virtual forum will be organised considering the convenience of investors based in multiple time zones and will feature an eminent line-up of speakers, presenters and panellists including policymakers and business leaders who are expected to collectively make the case for investment in Sri Lanka. It will also facilitate investors to engage one-on-one with key project owners and leading listed companies.

BOI, CSE and CCC unite to organise this initiative to support the government's bid to attract foreign inflows into the economy, which are imperative to Sri Lanka's post-COVID economic revival.

The event will be organised under the guidance of BOI Chairman Sanjaya Mohottala, CSE Chairman Dumith Fernando and CCC Chairman Hans Wijayasuriya who will offer leadership and direction to the organising committee consisting of members of the three institutions.

The initiative expects to gather the support of the wider stakeholder base in the direct investment and capital market space in Sri Lanka, including BOI and CCC members, project promoters, CSE listed companies, stockbroker firms, investment banks and other partners.

Commenting on the initiative BOI Chairman Sanjaya Mohottala stated,"BOI, CSE and CCC represent our government, our capital markets and our private sector, the most significant custodians of the economy - and this is a historic coming together of key stakeholders to holistically promote Sri Lanka as an investment destination.
Many policy changes have been effected last year, despite the challenges posed by the global pandemic, and this forum is an excellent platform to make the global investor community aware of the strong fundamentals we have created, and thereby a much more conducive investment climate which is set to usher in a decade of growth for Sri Lanka."

CSE Chairman Dumith Fernando noted that CSE is looking forward to collaborating with the BOI and CCC to collectively pitch the investment case for Sri Lanka adding that, given the current climate, joining forces with these institutions is the best approach for maximum impact in the interest of the nation.

He stated that portfolio investors will be keen to understand the macroeconomic policy direction while the format of this forum will offer foreign investors a wider perspective on the growth trajectory and investment climate in Sri Lanka as it will also feature direct investment opportunities.

He pointed out that while the CSE has over the years engaged foreign investors directly through many Invest Sri Lanka forums, a 360 degree country investment pitch of this nature will deliver a more complete picture for prospective investors in the CSE.

Ceylon Chamber Chairman Dr. Hans Wijayasuriya, commented,"As espoused in the recently published Sri Lanka Economic Acceleration Framework (SEAF), the Chamber envisions the achievement of 6-7 percent growth rate of the Sri Lanka economy reaching a GDP of US$ 127.5 bilion by the Year 2026. Foreign investment inflows in the forms of FDI as well as portfolio investments are pivotal levers in achieving this aspiration.
Equally, the uplifting of foreign investment inflows, in tandem with parallel initiatives of the public and private sectors to bolster exports, domestic production and competitiveness will be foundational in bolstering Sri Lanka's macro-economic indices.

The Chamber is privileged to partner with the BOI and CSE in launching this ambitious initiative to present Sri Lanka's investment opportunities to the world on the backdrop of the nation's bullish post-Covid revival."