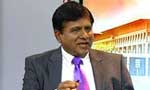 Sri Lanka has decided to temporary halt the enforcement of death sentence following a request made by the UN from all its member states and to be in line with the current global trends, Minister of Justice Wijedasa Rajapaksa informed Parliament yesterday.
This statement comes despite several reports that death sentence will be enforced in the country shortly.
Speaking during an adjournment motion in the House on the issue of imposing death sentence on those who are found guilty of molestation and killing of children, Mr. Rajapaksa said Sri Lanka had decided not to implement the death sentence in line with the UN request and the global trends under which nearly 102 counties deciding to do away with it.
He said around 102 countries including India have done away with the death sentence while China had decided to change its laws under which it had reduced the number of offences under which the accused could be subjected to death sentence. Also he said Minister of Foreign affairs Mangala Samarawera had informed UNHRC in Geneva that Sri Lanka will not enforce death sentence immediately.
Further he said even Pope Francis had recently urged all nations in the world to do away with the death sentence.
Accepting that there are issues pertaining to justice in Sri Lanka, the minister said it is a matter which Parliament should discuss diligently and in length.
(Yohan Perera)