---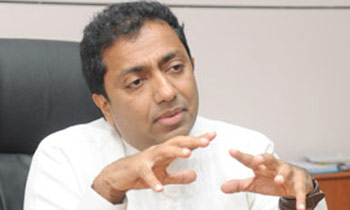 At least 44 school children were among the dead and eight more students had been missing in the Sabaragamuwa, Southern and Western Provinces due to the adverse weather condition, Education Minister Akila Viraj Kariyawasam said today.
Addressing media at the Ministry he said, according to information received from the Education Department on the 30th., seventeen deaths of schoolchildren were reported in the Sabaragamuwa Province, including 15 in the Ratnapura District and two in the Kegalle District.
"Ten school children were reported dead in the Southern Province while eight students were still missing. No deaths had been reported in the Galle District.
Six students were reported dead and eight missing in Matara. Four students were reported dead in Hambantota; eight and nine deaths were reported in Matugama and Horana respectively, in the Western Province," the Minister said.
The Minister said 59 schools had been used as welfare transit camps in the three Provinces, and that 65 schools had been damaged in the Sabaragamuwa Province.
"Three schools were reported to have been completely damaged and 14 were partially damaged in the Southern Province.
"56 schools in Jayawardhanapura, Matugama, Horana and Homagama have been reported as partially damaged and only six schools in Horana reported as completely damaged in the Western Province," the Minister said.
He said displaced schoolchildren, who didn't have uniforms have been permitted to attend schools in casual wear. The Education Ministry has decided to provide uniform material for three sets of school uniforms, text books, exercise books and shoes to displaced schoolchildren.
The Examinations Department has decided to re-issue all destroyed and damaged school certificates, free of charge.
Other stationery items are distributed through National Schools in the country.
"We are not expecting money as donations. Essential items to school children, such as pens, pencils, bags and sanitary items for female students are accepted," he said. (Chaturanga Pradeep)