---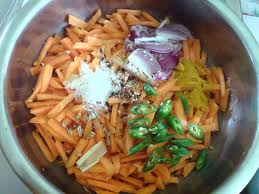 All raw food including vegetables that is being brought to Parliament are to be subjected to extra scrutiny from today after it was found out that one curry which was to be served to MPs had been contaminated with pesticides.
Speaker Chamal Rajapaksa ordered food tasters to check raw food stocks as well after yesterday's incident.
According to informed sources chemical substances were found when the tasters checked the dhal and tender Kohila leaf curry. Later the raw Kohila was subjected to a test and it was confirmed that it contained some pesticides.
Though it was reported that the chemical was arsenic, Parliament Secretary General Dhammika Dassanayake said the chemical had not been identified yet. He said samples were sent to the government analyst for further investigations.
However Mr. Dassanayake said the curry was not sent to the table. A police team from Mirihana was called in to carry out initial investigations.
(Yohan Perera)