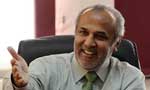 Investigations had revealed that water in the Kelani River only contained traces of furnace oil, Minister of Water Supply and Water Management Rauff Hakeem informed Parliament today.
Responding to a question raised by Chief Opposition Whip Anura Kumara Dissanayake on Tuesday, he said the contamination of water allegedly by Coca-Cola Company had caused various government institutions a total sum of Rs. 134 million.
He said it had cost the National Water Supply and Drainage Board Rs 131.2 million, Central Environment Authority Rs 1.3 million and Marine Environment Conservation Authority, Rs 1.5 million.
The Minister said the Coca Cola company had reimbursed these amounts to the three institutions.
He also said the environment license had been reissued to the company conditionally, where it would have to ensure environmentally friendly waste disposal methods.
Mr. Dissanayake, who responded questioned as to what kind of compensation the people, who consumed the water were going to get and what precautions the government had taken to prevent contamination in the future.
Minister Hakeem assured that Ambatale and Biyagama pumping stations had obtained ISO certification and water in the Kelani River would be examined in 12 sample points.
(Yohan Perera)