---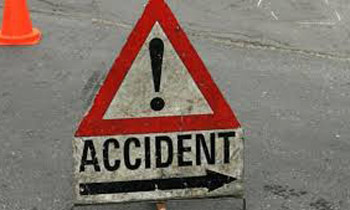 At least 52 passengers-including 21 men and 31 women-had been injured following a head on collision of an SLTB and a private bus at the Kiyanduwa area on the on the Matara-Akuressa main road this morning, the Police said.
They said the injured were admitted to the Akuressa hospital.
Later six persons who were in critical condition were transferred to the Matara Hospital. The drivers were also among the injured, they said.
The SLTB bus was heading to Colombo from Akuressa and the private bus was heading to Akuressa from Matara at the time of accident.
The Police said the accident occurred due to the reckless driving and the two buses were taken to the Akuressa Police.
The Akuressa Police are conducting investigations. (Chaturanga Pradeep)