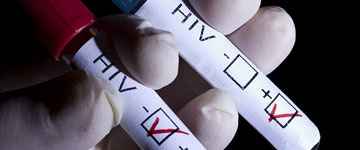 University and GCE Advanced Level students will be tested for HIV and all other diseases in future, Health Minister Rajitha Senaratne informed Parliament today.
He said this while responding to question asked by opposition MP Dallas Allhaperuma and pointed out that this step was taken as a means of controlling the spread of AIDs in the country.
The minister said 191 HIV positive cases have been detected up to October this year. He said 228 cases were detected in 2014 compared to 196 in 2013 while 182 cases were detected in 2012 has been 182.
Nearly 6,300 cases of HIV had been detected up to October 30 this year. However, he said there might be several unreported cases.
"There has been unreported cases because some may have been infected without their knowledge while there may be others who are aware of their infection but not willing to come out into the open because of social stigma.
The minister said 71 cases of children under nine years of age, seven cases between the ages of 10 to 14 and 13 cases between the ages of 15 to 19 have been found to be suffering with HIV.
(Yohan Perera)