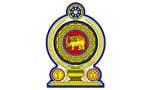 The Government said that it would ensure that its findings and recommendations received due attention of the relevant authorities including the new mechanisms envisaged to be established.
The government made the remarks in response to the UN report on Sri Lanka that was released today.
While stating that it took note of the OISL report and its recommendations, the government further noted that it was both pleased and encouraged by High Commissioner Zeid's recognition of the efforts of the new government in addressing issues of concerns for the Sri Lankans relating to 'human rights, rule of law, governance, justice, institutional and legal reforms and reconciliation'.
The statement expressed appreciation towards the High Commissioner's recognition of the government's constructive engagement with the OHCHR in addressing post conflict issues.
"We are firm in our conviction to take all possible measures to ensure non-recurrence in keeping with the mandate given by the people of Sri Lanka twice this year 2015, at the Presidential Election in January and the Parliamentary Elections in August," the statement said.
"Furthermore, the government notes that it would ensure that dialogue and wide consultations with all stakeholders are carried out, particularly the victims of the conflict, communities, political parties, civil society representatives and the OHCHR as well as the High Commissioner in facilitating the right to know, the right to justice, reparations and guaranteeing non-recurrence with the aim of achieving reconciliation and durable peace to ensure long-term progress of all Sri Lankans," the statement said.
It also said that the government fully recognised that the OISL represented a human rights investigation and not a criminal investigation and adds that it would be open to continuing engagement with the High Commissioner and its office as well as the systems and procedures of the HRC aimed at taking steps to safeguard and uphold the human rights of all Sri Lankans.
(Lakna Paranamanna)