---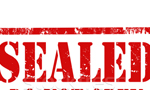 The 'Aththa' newspaper, a publication of the Communist Party of Sri Lanka has been withdrawn from circulation and its newspaper office sealed early this morning on the orders of the Party high command, sources said.
The newspaper, edited by the Peradeniya University's former Department of Fine Arts Head Dr. Michael Fernando, had carried articles critical of the decision which is expected to be taken by the LSSP on November 9 on the Presidential Election.

"The doors of the newspaper office where all the papers are stored before distribution, was locked and the papers removed early this morning," a highly placed source at the newspaper said.

The newspaper had printed 5,000 copies as in the past to be distributed.

The sticking point was the response made to Professor Tissa Vitharana by LSSP Central Committee Member Chameera Perera.

The 'Aththa' had published a report on a news conference hosted by Prof. Tissa Vitharana under the headline "We will support Mahinda" and Mr. Perera had responded saying, "I challenge you to say that at the foot of Dr. N.M. Perera's statue".

When contacted, Communist Party General Secretary and Senior Minister D.E.W. Gunasekara said the "paper was not published" and declined to comment further.

However, Daily Mirror is in possession of a soft copy of the edition that was removed from circulation. (Hafeel Farisz)