---
Cardinal Jorge Mario Bergoglio, 76, of Argentina was announced as the new pope Wednesday after white smoke emerged from the roof of the Sistine Chapel, and the bells of St. Peter's Basilica pealed, signalling that cardinals had chosen a new pope to lead the troubled Roman Catholic Church after only five ballots. The new pope will call himself Pope Francis I.
Until last year, Bergoglio was the archbishop of Buenos Aires before stepping down because of his age. He is 76. Bergoglio is considered a straight-shooter who calls things as he sees them, and a follower of the church's most conservative wing.
He has clashed with the government of President Cristina Fernandez de Kirchner over his opposition to gay marriage and free distribution of contraceptives.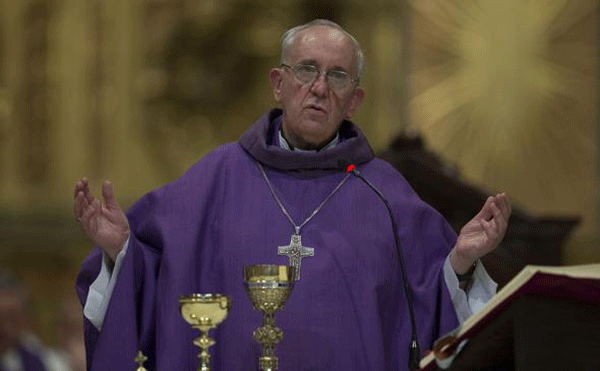 Minutes earlier, white smoke rose above the Sistine Chapel and bells rang out across Rome, prompting cheers and wild applause.
Seen as a compassionate conservative, he is the son of a railway worker.

He prizes simplicity and humility and was expected to encourage priests to do shoe-leather evangelization, according to his biographer.

Bergoglio has only one lung, the other having been removed due to infection when he was a teenager.

He reportedly came in second during the 2005 balloting that ultimately elected Benedict XVI.

Smoke billowed from the chimney at 7:07 p.m. (2:07 p.m. ET) on the second day of behind-closed-doors voting and marked the beginning to a new era for a church combating scandal and internal strife.
►WATCH