---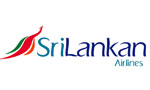 Though the pilots of SriLankan Airlines had decided to conduct a work-to-rule campaign with effect from Thursday midnight, sources at SriLankan Airlines said its management had not been informed of the trade union's decision.
The move by pilots belonging to the Airline Pilots' Guild of Sri Lanka (ALPGSL) follows a decision by the SriLankan Airlines Flight Operations Management to conduct random breathalyzer tests on pilots.
The management had decided to go in for breathalyzer tests because of an incident in Frankfurt, where a SriLankan Airlines pilot was found to be unfit to operate the aircraft as he was under the influence of alcohol.
"Soon after the tests were introduced, a pilot was suspended for refusing to undergo the test," sources said.
However, the Guild had said the particular pilot had not turned down the test but only questioned the procedure of breathalyzer testing.
Attempts to contact the ALPGSL over their not officially informing the SriLankan Airlines management about the TU action were not successful. (Lahiru Pothmulla)