---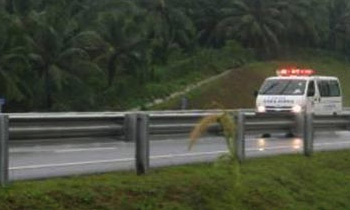 A 45-year-old woman was killed and another two were injured when a van crashed into a container truck on the Southern Expressway (E01) this morning.
Police said the van traveling from Kottawa to Matara had crashed into the truck at the 25.5L KM post.
The injured were admitted to the Nagoda Hospital. The deceased was identified as a resident of Kotte.
Police said the accident occurred when the driver of the van had fallen asleep at the wheel.