---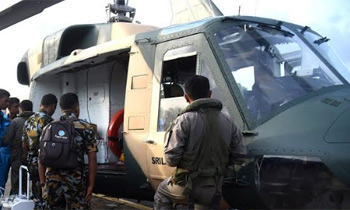 A 19-year-old pregnant woman, who was being airlifted to Ratnapura from the Kalawana Hospital, has given birth to a baby onboard a Mi-17 helicopter today, the Sri Lanka Air Force said.
Ratnapura Hospital Director S.P.A.L. Ranaweera said the prematurely-born infant had died on admission to the hospital.
He said the mother, a resident of Kalawana, was out of danger.