---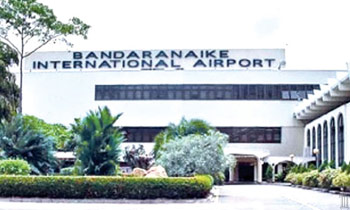 A 55-year-old Sri Lankan woman was found dead in a flight which came to Bandaranaike International Airport (BIA) from Saudi Arabia this morning, the airport duty manager said.
According to him the victim had died while returning to Sri Lanka after serving as a housemaid in Saudi Arabia.
The woman was identified as Mohomad Hasham Samsha Begam and she was a resident of Elaboda area in Pannala. Her husband was also working in a foreign company.
The duty manager said the woman was on her way to Sri Lanka on a Kuwait Airways KU-361 flight and the flight arrived at BIA at 4.50am
Her body was sent to the Negombo Base hospital. (T.K.G. Kapila)