---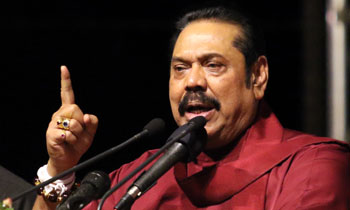 Former President and MP Mahinda Rajapaksa, who spearheaded the Local Government election campaign of the Sri Lanka Podujana Peramuna (SLPP), yesterday claimed that they had a plan to transform the country into a paradise if the SLPP wins the February 10 local government elections.
Addressing the final election rally of the SLPP held in Homagama last night, Mr. Rajapaksa said they have already shown what they are capable of by putting an end to a 30-year war within a short period of 3 years.
"I invite people to have faith in us. People already know the development projects we have carried out to uplift the country. Today, no such development is taking place. During my visit to Jaffna recently, residents complained that not even a culvert had been dug by this government. If we are voted in, we have a plan to transform the country into a paradise," he said.
He said the government had gotten it's priorities mixed up as Prime Minister Ranil Wickremesinghe was more focused on providing free Wi-Fi to the public without paying attention to the real problems of the people such as hunger resulting from the high cost of living.
He said the performance of the country's economy has been abysmal during the past three years."The economy is in chaos today. the mismanagement of LG bodies has resulted in garbage piling up all over the country. Dengue has also shown a marked increase resulting in more deaths. The underworld is raising its ugly head again and drugs are being sold out in the open," he said.
He said the people should vote for the SLPP to save their children from the drug menace."To save the country and our children from the drug menace and to prevent the country from being divided into pieces, vote for the lotus bud,' he said.
National Freedom Front (NFF) Leader Wimal Weerawansa said the government was attempting to betray the country 'politically' to separatist groups and the Global Tamil Forum (GTF).
"This is why the Minister Counsellor of the Sri Lankan High Commission in London was suspended for making a gesture towards the protesting LTTE supporters. Later on, the President had reinstated him. Suspending the officer is not reconciliation. Becoming a puppet of the GTF is not reconciliation. We would like to thank the minister counsellor for standing up for the country," he said.
Meanwhile, MP Bandula Gunawardane opined that the leaders of the government including the President and the Premier fear that they could be facing an election defeat.
The rally in support of the SLPP was organised by MP Bandula Gunawardana and was attended by Joint Opposition party leaders G. L. Peiris, Dinesh Gunawardena, Wimal Weerawansa, Udaya Gammanpila, MPs Gamini Lokuge, Lohan Ratwatte, Rohitha Abeygunawardane, SLPP candidates, artistes and professionals. (Lahiru Pothmulla)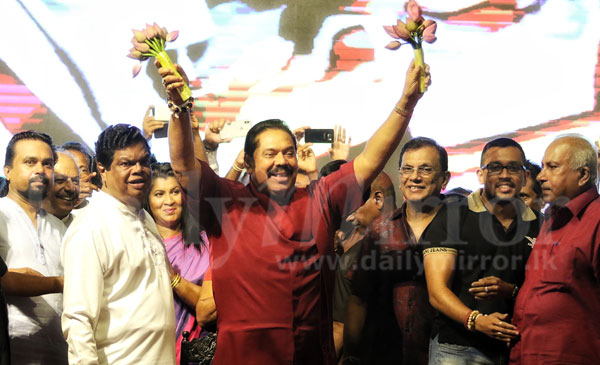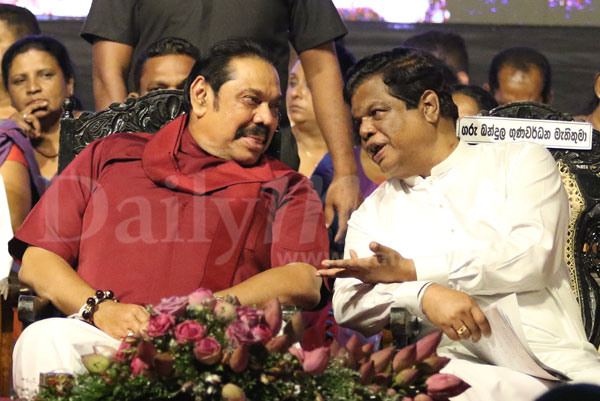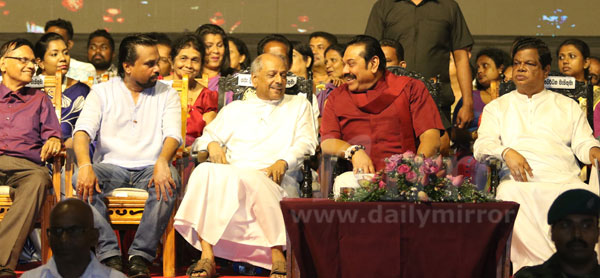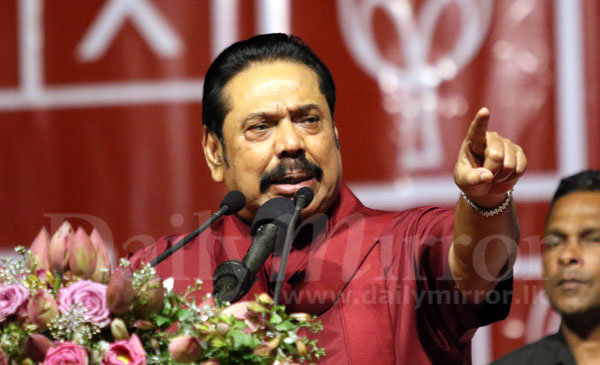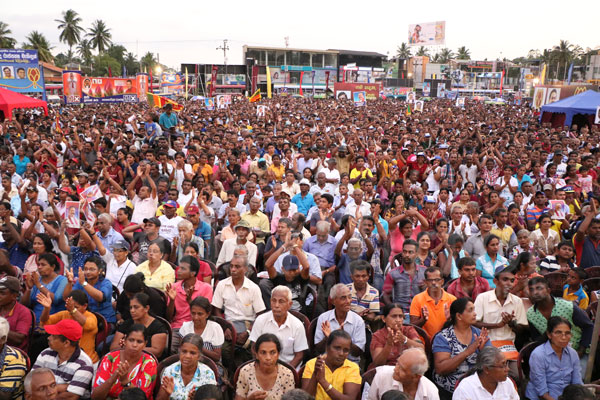 Pix by Chathura S Kodikara