---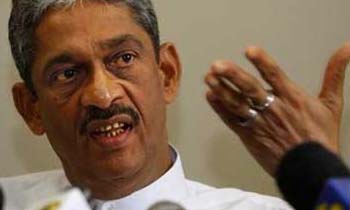 Regional Development Minister Sarath Fonseka was of the view that Justice Minister Wijeyadasa Rajapakshe should resign if he had an iota of self-respect.
He said the UNP Working Committee has already condemned the conduct of Minister Rajapakshe, and therefore he should resign from his post immediately.
He was responding to a question posed to him by the media after attending an event in Kelaniya on Saturday (19). Field Marshal Fonseka said Mr. Rajapakshe had become a stumbling block to the government's efforts to bring fraudsters to book.
"If he resigned, the process can be expedited," he said