---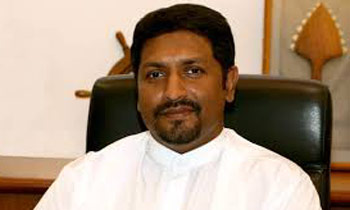 State Minister of Defense, Ruwan Wijewardene said yesterday no one would be allowed to discredit the security forces.
He said there were some elements trying to tarnish the reputation of the security forces by lighting lamps while enjoying the freedom reinstated in this country because of the efforts of security forces who sacrificed their life and limb to do so.
Mr Wijewardene said this at a ceremony held in Aranayake where houses were distributed to landslide victims under the 'Senehe Siyapatha' programme on Sunday.
"Some politicians in the North criticize the forces from time to time but they should remember that it is the forces who help them whenever there are disasters," the state minister said.
"We are saddened by the recent action of Northern Provincial Council member M.K. Sivajilingam who criticized the forces in the North recently after lighting oil lamps. We remind him that he can do what he is doing today only because of the security forces," he added.